The purpose of this five-year program is to improve the performance of the National Vital Statistics System by convening state vital statistics programs to aid in establishing measurable standards for data quality and timeliness, train and develop the vital statistics workforce, plan and evaluate performance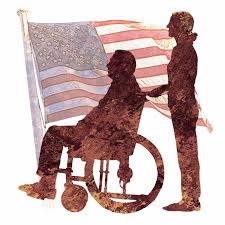 credit: Washington Times
improvement initiatives, including accreditation of state vital statistics programs.
This program addresses the Healthy People 2020 focus area of Public Health Infrastructure.
---
---
---
---
Obtain Full Opportunity Text:
RTCF-AFRICA-FY17-NOFO_FINAL.pdf
Additional Information of Eligibility:
The award ceiling in the first 12 months for this FOA is $694,500.
CDC will consider any application requesting an award higher than this amount as nonresponsive and it will receive no further review.
In addition, applications will be be considered non-responsive if they do not contain a letter of support written on behalf of the 57 jurisdictions' vital statistics offices.
The letter of support must include the following information or the application will be considered non-responsive: confirmation that the applicant has established relationships with all 57 jurisdiction vital statistics offices, including experience in supporting vital statistics standards and best practices and convening vital statistics offices to advance vital statistics initiatives.
To be considered responsive, applicants must file the letter of support, name the file "LOS-JurisdictionalSupport", and upload it as a PDF file at www.grants.gov.
Full Opportunity Web Address:
Contact:
Agency Email Description:
Agency Email:
ylp2@cdc.gov
Date Posted:
2017-04-26
Application Due Date:
2017-06-23
Archive Date:
2017-07-23