The objective of this Funding Opportunity Announcement (FOA) is to leverage scientific advancements in mathematics and computation for application to power system models and software tools, with the long-term goal of enabling real-time protection and control based on wide-area sensor measurements.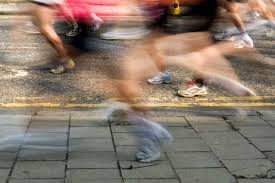 credit: Flickr/Dave Morris
Specifically, this FOA focuses on two foundational research challenges:
1) handling of large data sets to improve suitability for operational (and/or planning) models and analysis; and 2) "faster than real-time" simulations that improve understanding of system dynamics to help guide operational decision-making.
---
Relevant Nonprofit Program Categories
---
---
---
---
Obtain Full Opportunity Text:
Fedconnect
Additional Information of Eligibility:
Other Federal agencies, DOE/NNSA National Laboratory Contractors, and non-DOE Federally Funded Research and Development Centers (FFRDCs) are eligible to apply only as a subrecipient/subcontractor and their effort, in aggregate, shall not exceed 25% of the total estimated cost of the project.
Full Opportunity Web Address:
https://www.fedconnect.net/FedConnect/?doc=DE-FOA-0000729&agency=DOE
Contact:
Jacqulyn M. Wilson, Contract Specialist, 304-285-4135DE-FOA0000729@netl.doe.gov
Agency Email Description:
DOE Point of Contact for Questions
Agency Email:
DE-FOA0000729@netl.doe.gov
Date Posted:
2012-05-22
Application Due Date:
2012-07-05
Archive Date:
2012-09-30