Agency Overview:
The Advanced Research Projects Agency – Energy (ARPA-E), an organization within the Department of Energy (DOE), is chartered by Congress in the America COMPETES Act of 2007 (P.L.
110-69), as amended by the America COMPETES Reauthorization Act of 2010 (P.L.
111-358)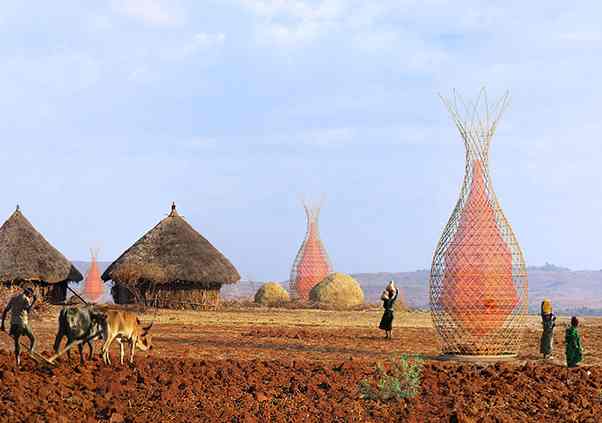 credit: c/o Softpedia News
to:
"(A) to enhance the economic and energy security of the United States through the development of energy technologies that result in— (i) reductions of imports of energy from foreign sources; (ii) reductions of energy-related emissions, including greenhouse gases; and (iii) improvement in the energy efficiency of all economic sectors; and (B) to ensure that the United States maintains a technological lead in developing and deploying advanced energy technologies." ARPA-E issues this Funding Opportunity Announcement (FOA) under the programmatic authorizing statute codified at 42 U.S.C.
§ 1653 8. The FOA and any awards made under this FOA are subject to 2 C.F.R.
Part 200 as amended by 2 C.F.R.
Part 91 0. ARPA-E funds research on and the development of high-potential, high-impact energy technologies that are too early for private-sector investment.
The agency focuses on technologies that can be meaningfully advanced with a modest investment over a defined period of time in order to catalyze the translation from scientific discovery to early-stage technology.
For the latest news and information about ARPA-E, its programs and the research projects currently supported, see:
http://arpa-e.energy.gov/.
Program Overview:
Controlled fusion has long been regarded as the ideal energy source–safe, clean, and abundant.
Although this promise is still unfulfilled, fusion stands on the cusp of achieving net energy breakeven.
The state-of-the-art experimental fusion research device, ITER (a multi-national project being built in France), aims to reach the net-energy milestone via the lowest-scientific-risk path.
ITER is an impressive undertaking and has a construction schedule spanning two decades at a capital cost of >US$25B.
In the late 2030s, ITER is projected to achieve 500 MWth of fusion power in 500-s pulses, a remarkable achievement that will advance fusion science and engineering.
However given the long timelines and likely high capital costs to realize a grid-ready fusion demonstration, ITER alone will not lead to a timely, commercially viable energy source.
ARPA-E's first fusion program, ALPHA (2015–2019), , , recognized the significant barrier that cost has become to fusion-energy development and the growing mismatch between high-capital-cost, GWe-scale fusion facilities and modern energy markets.
Therefore, ALPHA focused on developing a particular class of potentially transformative fusion concepts and related technologies (i.e., pulsed, intermediate-density fusion concepts) that could significantly lower the costs both for development and eventual deployment.
Concurrently, a rapidly growing number of privately funded fusion companies are pursuing diverse, mostly less-developed fusion approaches.
While less scientifically mature than ITER, these concepts potentially offer reduced cost, size, complexity, and eventual nameplate (i.e., rated) generation capacity compared to the GWe-scale fusion power plants extrapolating from ITER.
However, these companies face daunting technical and business/financing risks.
Fusion must lower its costs of development/deployment and accelerate its development timeline to have appreciable impact this century.
However, it is generally difficult for developers of attractive, lower-cost fusion concepts to secure adequate levels of funding to meet performance milestones.
Firstly, there is presently no federally sponsored program to support lower-cost fusion concepts, except for the recently launched INFUSE national-laboratory voucher program ($2M total in FY19).
Secondly, it is difficult to attract private funding because most of the lower-cost concepts are based on a variety of less-proven scientific and/or technological innovations relative to ITER.
Although the private funding invested thus far (>$ 1. 5B into private fusion companies) demonstrates a strong market pull for lower-cost fusion concepts, it will be extremely challenging for private funding alone to realize a grid-ready fusion demonstration.
This generally untenable situation for lower-cost fusion concept development is a strong motivator for this program.
The program objective is to help enable an eventual grid-ready fusion demonstration with OCC