The purpose of this RFI is to solicit feedback from industry, academia, research laboratories, government agencies, and other stakeholders on issues related to challenges and opportunities in the upstream and midstream critical materials battery supply chains.
EERE is specifically interested in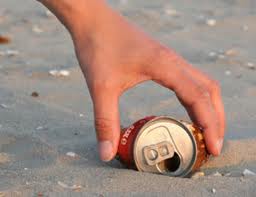 credit: TRB Blogs
information on raw minerals production and refining and processing of cathode materials including cobalt, lithium, and nickel.
This RFI is being issued by DOE's Advanced Manufacturing Office (AMO), in collaboration with the Geothermal Technologies Office (GTO) and Vehicles Technologies Office (VTO).
This is a Request for Information (RFI) only.
EERE will not pay for information provided under this RFI and no project will be supported as a result of this RFI.
This RFI is not accepting applications for financial assistance or financial incentives.
EERE may or may not issue a Funding Opportunity Announcement (FOA) based on consideration of the input received from this RFI.Responses to this RFI must be submitted electronically to BatteryCriticalMaterialsRFI@ee.doe.gov no later than 5:00pm (ET) on July 31, 202 0. Responses must be provided as attachments to an email.
It is recommended that attachments with file sizes exceeding 25MB be compressed (i.e., zipped) to ensure message delivery.
Responses must be provided as a Microsoft Word (.docx) or pdf attachment to the email, and no more than 10 pages in length, 12 point font, 1 inch margins.
Only electronic responses will be accepted.
The full content of the announcement can be found on the EERE Exchange website at https://eere-exchange.energy.gov.