The Office of Energy Efficiency and Renewable Energy (EERE) intends to issue, on behalf of the Building Technologies Office (BTO), a Funding Opportunity Announcement (FOA) entitled "Advanced Building Construction (ABC) – 202 1. " The goal of this planned FOA is to fund research that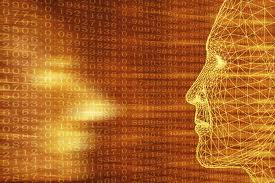 credit: eDiscovery Quarles
enables faster renovation and construction of affordable, appealing, and energy efficient buildings.
This FOA directly supports goals of a carbon-neutral building economy no later than 2050 by focusing on three specific topics areas in need of desirable, convenient and affordable solutions to transform the United States' building stock.
This FOA builds on BTO's current Advanced Building Construction work:
https://www.energy.gov/eere/buildings/advanced-building-construction-initiative.
Information about the latest ABC goals and strategic organization can be found in the factsheet:
https://www.energy.gov/sites/prod/files/2021/03/f83/bto-abc-fact-sheet-03032 1. pdf The purpose of this Notice is to provide potential applicants advance notice that the Building Technologies Office (BTO), on behalf of the DOE Office of Energy Efficiency and Renewable Energy (EERE), intends to issue a FOA titled, Advanced Building Construction (ABC) – 202 1. NO APPLICATIONS WILL BE ACCEPTED THROUGH THIS NOTICE.
Please do not submit questions or respond to this Notice of Intent.
Prospective applicants to the FOA should begin developing partnerships, formulating ideas, and gathering data in anticipation of the issuance of this FOA.
It is anticipated that this FOA will be posted to EERE Exchange August 202 1.