The U. S. Department of Energy (DOE), Office Energy Efficiency and Renewable Energy (EERE), and the Advanced Manufacturing Office (AMO) seeks stakeholder input to refine the scope of a potential new Clean Energy Manufacturing Institute.
This Institute will focus on reducing the overall emissions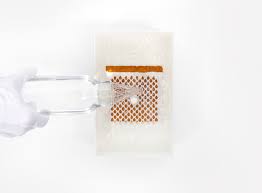 credit: Design Boom
of domestic manufacturing through carbon intensity improvements, moving the Industrial Sector towards the goal of net zero emissions by 205 0. This request for information (RFI) is specifically focused on understanding the challenges, opportunities and benefits of industrial decarbonization associated with:
Electrification of Industrial Process, including technologies for electrification of manufacturing process, materials for more effective/efficient electrification, scale-up and design for integration into manufacturing processes, and life cycle assessment tools and methodologies.
Decarbonization of Metals Manufacturing, including technical solutions in metallic manufacturing, improved alloy material performance and acceleration of adopting developed technologies.
This information will inform DOE's consideration of a potential funding opportunity to establish DOE's seventh Clean Energy Manufacturing Institute.
Clean Energy Manufacturing Institutes are public-private partnerships that sponsor research and facilitate technology development in a given topic area.
EERE is interested in responses from all stakeholders, including representatives of state and cities, academia, national laboratories, non-governmental organizations, interest groups, private sector, and more.
This is a Request for Information (RFI) only.
EERE will not pay for information provided under this RFI and no project will be supported as a result of this RFI.
This RFI is not accepting applications for financial assistance or financial incentives.
EERE may or may not issue a Funding Opportunity Announcement (FOA) based on consideration of the input received from this RFI.
Responses to this RFI must be submitted electronically to Decarb-Institute@ee.doe.gov no later than 5:00pm (ET) on September 7, 202 1. Responses must be provided as attachments to an email.
It is recommended that attachments with file sizes exceeding 25MB be compressed (i.e., zipped) to ensure message delivery.
Responses must be provided as a Microsoft Word (.docx) attachment to the email, and no more than 20 pages in length, 12 point font, 1 inch margins.
Only electronic responses will be accepted.
Please identify your answers by responding to a specific question or topic if applicable.
Respondents may answer as many or as few questions as they wish.
---
Relevant Nonprofit Program Categories
---
---
---
---
Obtain Full Opportunity Text:
EERE Funding Opportunity Exchange
Additional Information of Eligibility:
1.
Eligible Applicants.
PHAs (including MTW PHAs) currently administering an FSS program that have met all funding requirements outlined in prior year Notice of Awards and Grant Agreements and the Terms and Conditions therein, see Appendix C.
Due to the level of funding under this NOFO, applicants will only be eligible for funding if they meet one of the following criteria: the applicant was funded under any of the FY 2018, FY 2019, and/or FY 2020 FSS NOFOs; or the applicant received an FSS program through a transfer or consolidation from a PHA that was funded under the FY 2018, FY 2019, or FY 2020 NOFO.
Please Note – PHAs that have repositioned all of their Public Housing stock in which FSS participants resided and do not serve HCV FSS participants are not eligible to apply for funding under this NOFO, as, when their current funding ends, they will no longer meet the definition of "currently administering an FSS program." For example, your PHA has 60 PH units and no vouchers.
You have 18 FSS participants.
You reposition all the PH units were those 18 FSS participants live (for instance, you use RAD to convert all your family units to PBRA and all your FSS participants lived in family units.) Due to the RAD notice, you are able to continue using your FY20 FSS NOFO funding through 12/31/21.
However, you no longer have a PH FSS program and you do not serve HCV FSS participants.
After 12/31/21, your PHA will no longer administer an FSS program (even if you, as the PBRA owner, are serving those RAD-affected FSS participants).
Thus, you are not eligible for funding under this FY21 NOFO.
2.
Mandatory FSS Training.
All PHAs must complete HUD's Online Training and Guidebook that provides guidance on how to develop and administer a successful FSS program.
While we recommend that all FSS Coordinators take the training and familiarize themselves with the Guidebook, the requirement is that at least one person from each PHA must complete the FSS online training and submit the "get credit" form.
HUD will pull a list of all individuals that have received credit for completing the training from HUD Exchange at the time of grant award.
If you are not on the list generated at the time of grant award, all FSS grant funds for your PHA will be held by your Field Office until proof of course completion is submitted to your Field Office.
If you have completed the training prior to the FY2021 awards, you have satisfied the requirement under this FY2021 NOFO.
You are not required to submit documentation of compliance with this NOFO application.
3.
Request for Review of Eligibility.
If you are not listed in Appendix C, but believe you meet the eligibility criteria or are listed incorrectly, you must submit a Request for Review of Eligibility via email to fss@hud.gov.
The subject line should be "2021 Review of FSS Eligibility – [PHA Name & Number]." HUD cannot guarantee the timely review of such requests if submitted less than one week prior to the application deadline.
Individuals, foreign entities, and sole proprietorship organizations are not eligible to compete for, or receive, awards made under this announcement.
Full Opportunity Web Address:
https://eere-exchange.energy.gov/
Contact:
Agency Email Description:
Decarb-Institute@ee.doe.gov
Agency Email:
Date Posted:
2021-07-28
Application Due Date:
Archive Date:
2021-10-07