The Office of Nuclear Energy will actively communicate and engage with communities with vested interest in the goals of the office.
These communities have a unique perspective vital to developing nuclear energy projects and to completing other office priorities.
The Office of Nuclear Energy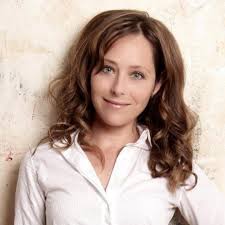 credit: c/o hackneygazette
will work with partners to connect and interact with underserved communities that could benefit from nuclear energy projects to ensure that the growth produced by clean energy projects is equitably delivered to all.
---
---
---
---
Obtain Full Opportunity Text:
http://grants.nih.gov/grants/guide/rfa-files/RFA-AG-23-019.html
Additional Information of Eligibility:
NOTICE OF INTENT TO MAKE A SINGLE-SOURCE AWARD.
In accordance with Department of Interior Guidance (505 DM 2), U. S. Fish and Wildlife Service Region 2 hereby provides notice of its intent to make a single-source award in the estimated amount of $285,000 to the American Bird Conservancy under a cooperative agreement for providing the personnel and associated office space/support necessary to coordinate, support, and facilitate the activities of the Oaks and Prairies Joint Venture.
The objective of the cooperative agreement with the American Bird Conservancy, a federally-recognized non-profit corporation, is to support core staff and base program activities of the Oaks and Prairies Joint Venture partnership.
A cooperative agreement was chosen because there is substantial Federal involvement in the project (i.e., the U. S. Fish and Wildlife Service is a member of the Oaks and Prairies Joint Venture Management Board which participates in directing and managing this project, including the approval of any modifications).
Competition would have a significant adverse effect on the continuity of the effectiveness of operations of the migratory bird habitat conservation partnership, especially activities under various elements that are essential to the management and conservation of birds and their habitat (e.g., Biological Planning; Conservation Delivery; Research; and Communication and Outreach).The single-source determination is in accordance with criterion #2 (Continuation) under Department of Interior guidance (505 DM 2 at 2.14 B).
THERE IS NO "FULL ANNOUNCEMENT' ASSOCIATED WITH THIS NOTICE.
Full Opportunity Web Address:
http://grants.nih.gov/grants/guide/rfa-files/RFA-AG-23-019.html
Contact:
Agency Email Description:
Click to email contact
Agency Email:
Date Posted:
2022-04-21
Application Due Date:
Archive Date:
2011-04-17