The Office of Energy Efficiency and Renewable Energy (EERE) intends to issue, on behalf of the Building Technologies Office (BTO), a Funding Opportunity Announcement (FOA) entitled "Buildings Energy Efficiency Frontiers & Innovation Technologies (BENEFIT) - 2022".
This potential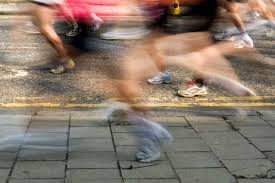 credit: Flickr/Dave Morris
FOA is expected to support the development, validation, and demonstration of novel building technologies and retrofit practices that have significant potential for equitable carbon savings through building electrification, energy efficiency, and demand flexibility.
The FOA will also enhance building and grid resilience, affordability of efficient technologies and practices, and ensure environmental justice and inclusion of underserved communities.
It is anticipated that the FOA may include the following Areas of Interest:
• Heating, Ventilation, and Air Conditioning (HVAC) and Water Heating (WH) • Thermal Energy Storage (TES) • Battery Energy Storage Systems (BESS) • Plug Loads/Lighting • Opaque Building Envelope BTO is compiling a "teaming" partner list to facilitate widespread participation in this FOA.
This list allows organizations with expertise in the topics to express their interest to potential applicants and to explore potential partnerships.
Please see the Teaming List section of the NOI document for more information.
This Notice is issued so that interested parties are aware of the EERE's intention to issue this FOA in the near term.
All of the information contained in this Notice is subject to change.
EERE will not respond to questions concerning this Notice.
Once the FOA has been released, EERE will provide an avenue for potential Applicants to submit questions.