Purpose of Small Grants:
PAS Juarez invites proposals for programs that strengthen cultural ties between the U. S. and the people in the State of Chihuahua through cultural and exchange programming that highlights shared values and promotes bilateral cooperation.
All programs must include an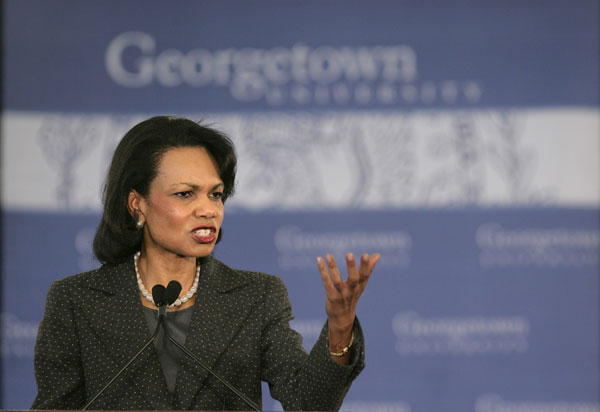 credit: From Wikimedia
American cultural element, or connection with American expert/s, organization/s, or institution/s in a specific field that will promote increased understanding of U. S. policy and perspectives.
Examples of PAS Small Grants Program programs include, but are not limited to:
· Academic and professional lectures, seminars and speaker programs; · Artistic and cultural workshops, joint performances and exhibitions; · Cultural heritage conservation and preservation programs; · Professional and academic exchanges and programs; Priority Program Areas:
1) Culture of lawfulness and rule of law for the new generations.
2) Entrepreneurship and US Mexico trade partnerships, exchange and joint ventures.
3) Promote educational exchanges and partnerships, particularly those related to Science Technology Engineering Arts and Mathematics (STEAM); that may improve the lives of at-risk youth, grassroots communities and movements.
4) Activities, workshops and speakers programs that increase mutual understanding between the US and Mexico peoples such as:
sports, English language education, environmental protection, arts and any cultural manifestation.
With preference on sharing US values, history and culture.
5) Programs related to freedom of the press, protection of intellectual property, use of social media, communications, and promotion of human rights.
Participants and Audiences:
Describe who the intended target audiences should be for the various activity categories The following types of programs are not eligible for funding:
· Programs relating to partisan political activity; · Charitable or development activities; · Construction programs; · Programs that support specific religious activities; · Fund-raising campaigns; · Lobbying for specific legislation or programs · Scientific research; · Programs intended primarily for the growth or institutional development of the organization; or · Programs that duplicate existing programs.
Authorizing legislation, type and year of funding:
The source of funding is FY2019 Public Dipomacy Funding.
B.
FEDERAL AWARD INFORMATION Length of performance period:
3 to 24 months Number of awards anticipated:
Five to ten awards (dependent on amounts) Award amounts:
awards may range from a minimum of $250 to a maximum of $50,000 Total available funding:
$50,000 Type of Funding:
Fiscal Year 2019 Public Diplomacy Funding Anticipated program start date:
01/01/2019 This notice is subject to availability of funding.
Funding Instrument Type:
Grant, or Fixed Amount Award.
Program Performance Period:
Proposed programs should be completed in 24 months or less.
PAS will entertain applications for continuation grants funded under these awards beyond the initial budget period on a non-competitive basis subject to availability of funds, satisfactory progress of the program, and a determination that continued funding would be in the best interest of the U. S. Department of State.
READ THE FULL CALL - ANNUAL PROGRAM STATEMENT IN THE RELATED DOCUMENTS TAB BEFORE SUBMITTING YOUR PROPOSAL