The U. S. Embassy South Africa Public Affairs Section, U. S. Department of State (PAS) is pleased to announce a call for proposals for a grantee to manage logistics for approximately 21 South African students to participate in the 2019-2020 Community College Initiative Program.
Activities will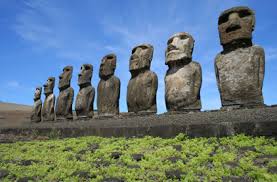 credit: sheknows
include facilitating travel logistics and related expense for students including domestic travel related to testing, interviews, medical exams, passports, and pre-departure orientations.
It will also include venue selection and payment, overnight accommodation and meals for participants to attend the three-day pre-departure orientation in Johannesburg.
Finally it will include logistics and expenses for transportation from their home city to departure city, and hotel and meals in the departure city before traveling to the United States.
Other partners will arrange for participants' round-trip international air travel so no international flights need to be included.
---
Relevant Nonprofit Program Categories
---
---
---
---
Obtain Full Opportunity Text:
Public Diplomacy Funding Opportunities
Additional Information of Eligibility:
Nonprofit, tax-exempt 501(c)(3), U. S. organizations; units of state or local government; or federally recognized tribal communities or tribes may apply.
To be eligible, the applicant organization must: • Meet the Arts Endowment's "Legal Requirements," including nonprofit, tax-exempt status, as detailed in the FY 2010 Grants for Arts Projects guidelines, at the time of application.
• Have a three-year history of programming that includes the production or presentation of chamber music performances and educational activities prior to the application deadline.
• Have submitted acceptable Final Report packages by the due date(s) for all Arts Endowment award(s) previously received.
For projects that involve multiple organizations, one organization that meets the eligibility requirements above must act as the official applicant, submit the application, and assume full responsibility for the grant.
Organizations are limited to one American Masterpieces: Chamber Music application per year.
An application in response to this announcement does not preclude an organization from applying under other Arts Endowment funding opportunities including Grants for Arts Projects.
In each case, the request must be for a distinctly different project.
There also should be no overlapping project costs with other federally sponsored projects such as NEA Jazz Masters Live.
The designated fifty state and six jurisdictional arts agencies (SAAs) and their regional arts organizations (RAOs) are not eligible to apply under the American Masterpieces: Chamber Music guidelines.
Full Opportunity Web Address:
https://za.usembassy.gov/education-culture/public-diplomacy-small-grants-program/
Contact:
Agency Email Description:
U.S. Embassy South Africa Grants Administrator
Agency Email:
Date Posted:
2019-02-04
Application Due Date:
Archive Date:
2019-04-07