The Public Affairs Section of the U. S. Mission in Uganda announces an open competition for media training organizations interested in submitting applications for a grant to implement and manage training of both print and broadcast mid-level journalists on how to effectively and accurately report about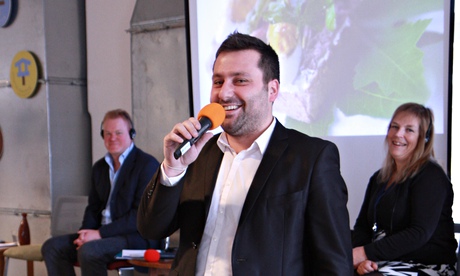 credit: British Council
health stories with a focus on HIV/AIDS, Malaria, Tuberculosis, and other key health issues as agreed by the U. S. Mission.
The project aims to support one of the U. S. Mission's central goals of improving the professional development of the Ugandan media corps.
The one-year project aims to train over 100 journalists and editors from throughout the country in the following areas, with a special emphasis on health issues relating to HIV:
· Skills and knowledge to effectively investigate and report on health and HIV issues in a way that informs and empowers the ordinary person to demand and enjoy his or her right to health; · Understanding Uganda's healthcare policy and system and the individual rights allowed for within the policies and system; · Innovative reporting on HIV/AIDS, shaping public response to HIV/AIDS, and other health issues through reporting; · Covering disease outbreaks and the business/economics of healthcare with a focus on maintaining HIV prevention and treatment during an ongoing disease outbreak like COVID-19; · Evaluating and covering healthcare quality and performance; · Understanding and reporting on health disparities; including those among key populations living with HIV; · Covering issues related to the need of linking key affected populations to HIV/AIDS care services, reporting on consumer and lifestyle health, trends in global health policy' · The importance of effective and accurate headlines in health and HIV reporting; · Understanding and reporting the impact Gender Based Violence (GBV) has on the health of Ugandans and the role that it plays in the HIV epidemic.
The implementer will also be expected to make available small grants for select journalists to carry out in-depth health investigative stories pertaining to HIV and relating issues.
See the US Embassy Kampala website for additional information.