U. S. DEPARTMENT OF STATE U. S. Consulate Guangzhou, China Notice of Funding Opportunity Funding Opportunity Title:
Guangzhou, Art for Inclusivity and Accessibility Funding Opportunity Number:
EAPGZ-23-GR-001-07122023 Deadline for Applications:
Aug 11, 2023 Assistance Listing Number:
Total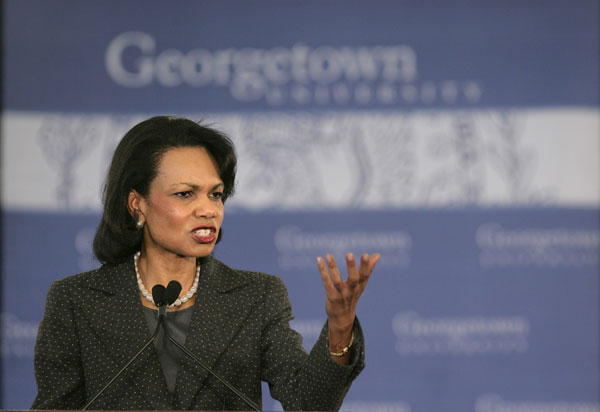 credit: From Wikimedia
Amount Available:
$50,000 See attachment for full details A.
PROGRAM DESCRIPTION The U. S. Consulate General Guangzhou announces an open competition for organizations to submit applications to carry out a program that will bring together Chinese and American artists to create collaborative works that promote conversation and action to create an inclusive and accessible future.
Please follow all instructions below.
Priority Region:
South China Program Objectives:
The Vision Board mural series at U. S. Consulate General Guangzhou showcases positive artistic expressions of the relationship between the United States and the People's Republic of China.
The project is called a "Vision Board," which is a visual representation of goals intended to serve as inspiration or motivation.
Within a given theme, designs are created collaboratively between American and Chinese artists depicting shared and inspired visions on important global matters.
The selected designs are placed at the Consulate's entrances for public display, reflection, and discussion.
Reference:
Vision Board:
Phase 1. Vision Board:
Phase 2. This project will include the full scope of work for the Vision Board Phase 3 and Phase 4. Vision Board 3 aims to bring together pairs of Chinese and American artists to collaboratively create artwork that portrays a vision of an inclusive and accessible future.
Vision Board 4's theme is yet to be determined.
Applicants may suggest a theme in the proposal, but the final theme will be directed by U. S. Consulate General Guangzhou.
The successful grantee/implementer will solicit collaboratively created artwork from pairs of Chinese and American artists to present to U. S. Consulate staff who will select the ideas that best meet the program objectives.
The art files must be created as PDF files and fit either 1 2. 3 meters x 6m (length x height) or 9. 3m x 4m (length x height).
The grantee will coordinate with the artists to finalize the artwork and deliver high resolution digital files to a billboard production company.
The final product printing and installation will be funded directly by the Consulate and is not part of the grant.
Final artwork copyright will belong to the artists and the U. S. Consulate as commissioned artwork.
The artwork will be installed on two large public-facing walls of the U. S. Consulate General in Guangzhou and will be on display for a minimum of six months.
Artists currently residing in China are invited to attend the artwork opening and take part in subsequent workshops/activities on art for social change.
Workshops will be conducted in-person and engage artists through small group activities where panelists can discuss project parameters and expectations with artists.
Travel and workshop program/activity ideas and budget items can be included in the project proposal.
Through in-person activities, visits, and passing-by the Consulate, this program ultimately aims to inspire the South China public in conversation and action to create an inclusive and accessible future.
Vision Board will require approved grantees to contribute digital media content to the project in addition to artwork.
The grantee will initially create social media content that advertises the project and recruits local artists to contribute their talents to the project.
Once artists are selected, the grantee will interview selected artists to create an introduction video wherein the artists discuss their creative influences, idea evolution, personal experiences working on the project, and interactions with their respective counterpart.
This introduction video should be augmented with social media content that further explains the project and engages public interest.
Participants and Audiences:
For each session of Vision Board, the selected grantee will connect artists living in the United States and China to partner with each other and create art depicting a positive vision of the shared future.
Vision Board 3 will focus on a positive vision of a shared inclusive and accessible future.
Ideal audiences for the artwork are members of the Chinese public who live and work in Zhujiang New Town, Guangzhou as well as local advocates for persons with disabilities and artists.
These audiences can also be reached through social media promotion of the art exhibit.
See attachment for full details B.
FEDERAL AWARD INFORMATION Length of performance period:
One year Number of awards anticipated:
One Award amounts:
No more than $50,000 Total available funding:
$50,000 Type of Funding:
FY22 Smith Mundt Public Diplomacy Funds Anticipated program start date:
September 1, 2023 This notice is subject to availability of funding.
Funding Instrument Type:
Cooperative Agreement.
Note U. S. Consulate Personnel will make the final determination of which artwork will be selected for final production and funding as well as theme for Vision Board 4. Program Performance Period:
Proposed programs should be completed in one year or less.
C.
ELIGILIBITY INFORMATION See attachment for full details D.
APPLICATION AND SUBMISSION INFORMATION See attachment for full details 1. Mandatory application forms · SF-424 (Application for Federal Assistance – organizations) or SF-424-I (Application for Federal Assistance --individuals) at https://www.grants.gov/web/grants/forms/sf-424-family.html · SF-424A (Budget Information for Non-Construction programs) at https://www.grants.gov/web/grants/forms/sf-424-family.html · SF-424B (Assurances for Non-Construction programs) at https://www.grants.gov/web/grants/forms/sf-424-family.html (note:
the SF-424B is only required for individuals and for organizations not registered in SAM.gov) 2. Summary Page:
See attachment for full details 3. Proposal (20 pages maximum):
See attachment for full details