Note:
Each funding opportunity description is a synopsis of information in the Federal Register application notice.
For specific information about eligibility, please see the official application notice.
The official version of this document is the document published in the Federal Register.
Free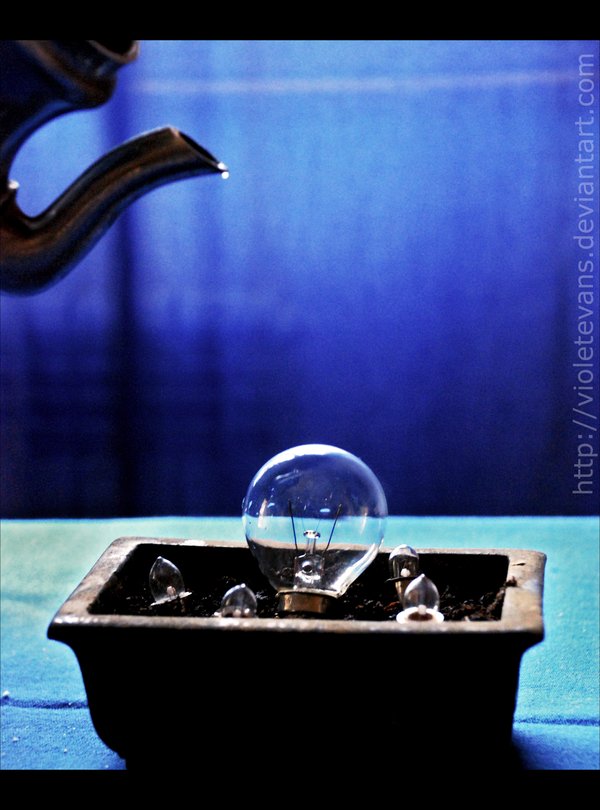 credit: Deviant Art by Violet Evans
Internet access to the official edition of the Federal Register and the Code of Federal Regulations is available on GPO Access at:
http://www.access.gpo.gov/nara/index.html.
Please review the official application notice for pre-application and application requirements, application submission information, performance measures, priorities and program contact information.
Purpose of Program:
The Indian Education Formula Grants to Local Educational Agencies (Formula Grants) program provides grants to support local educational agencies (LEAs), Indian tribes and organizations, and other eligible entities in developing elementary and secondary school programs that serve Indian students.
The U. S. Department of Education (Department) funds comprehensive programs that are designed to meet the unique cultural, language, and educational needs of American Indian and Alaska Native (AI/AN) students and ensure that all students meet challenging State academic standards.
As authorized under section 6116 of the Elementary and Secondary Education Act of 1965 (ESEA), as amended by the Every Student Succeeds Act (ESSA),1 the Secretary will, upon receipt of an acceptable plan for the integration of education and related services, and in cooperation with other relevant Federal agencies, authorize the entity receiving the funds under this program to consolidate all Federal funds that are to be used exclusively for Indian students.
Instructions for submitting an integration of education and related services plan are included in the EASIE, which is described under Application Process and Submission Information in section IV of this notice.
Catalog of Federal Domestic Assistance (CFDA) Number:
8 4. 060A.
Applications for grants under the Formula Grants program, CFDA number 8 4. 060A, must be submitted electronically using the EASIE application located in the EDFacts System Portal at https://eden.ed.gov.
Applications submitted in paper format will be rejected unless you qualify for one of the exceptions to the electronic submission requirement described later in this section under Exception to Electronic Submission Requirement, and follow the submission rules outlined therein.
Electronic Application System for Indian Education (EASIE):
EASIE is an easy-to-use, electronic application found in the EdFacts System Portal at https://eden.ed.gov.
The EASIE application is divided into two parts.
In Part I, applicants submit their Indian student count and select the application time span.
In Part II, all applicants must-- (1) Select the type of program being submitted as either regular formula grant program, formula grant project consolidated with a title I schoolwide program, or integration of services under section 6116 of the ESEA; (2) Select the grade levels offered by the LEA or BIE school district; (3) Identify, from a list of possible Department grant programs (e.g., ESEA title I), the programs in the LEA that are currently coordinated with a title VI project, or with which the school district plans to coordinate during the project year, in accordance with section 6114(c)(5) of the ESEA and describe the coordination of services for AI/AN students with those grant programs; (4) Identify specific project objectives that will further the goal of providing culturally responsive education for AI/AN students to meet their academic needs and help them meet State achievement standards, and identify the data sources that will be used to measure progress towards meeting project objectives and on which grantees will report in the annual performance report after the grant year closes; (5) Describe the professional development opportunities that will be provided as part of your coordination of services to ensure that teachers and other school professionals who are new to the Indian community are prepared to work with Indian children, and that all teachers who will be involved in programs assisted by this grant have been properly trained to carry out such programs; (6) Provide information on how the State assessment data of all Indian students (not just those served) are used.
Indicate how you plan to disseminate information to the Indian community, parent committee, and Indian tribes whose children are served by the LEA and how assessment data from the previous school year were used, as required by section 6114(6)(C) of the ESEA; (7) Indicate when a public hearing was held for FY 2017; (8) For LEA applicants or a consortium of LEAs, describe the process the LEA(s) used to meaningfully collaborate with Indian tribes located in the community in a timely, active, and ongoing manner in the development of the comprehensive program and the actions taken as a result of such collaboration; (9) Identify your specific project objectives towards the goal of providing culturally responsive education for AI/AN students to meet their academic needs and help them meet State achievement standards; (10) For an LEA that selects a schoolwide application, identify in its application how the use of such funds in a schoolwide program will produce benefits to Indian students that would not be achieved if the funds were not used in a schoolwide program; and (11) Submit a program budget based on the estimated grant amount that the EASIE system calculates from the Indian student count you submitted in EASIE Part I.
After the initial grant amounts are determined, additional funds may become available due to such circumstances as withdrawn applications or reduction in an applicant's student count.
An applicant whose award amount increases or decreases more than $5,000 must submit a revised budget prior to receiving its grant award but will not need to re-certify its application.
For an applicant that receives an increase or decrease in its award of less than $5,000, there will be no need for further action.
For an applicant that receives an increased award amount following submission of its original budget, the applicant must allocate the increased amount only to previously approved budget categories.