Note:
Each funding opportunity description is a synopsis of information in the Federal Register application notice.
For specific information about eligibility, please see the official application notice.
The official version of this document is the document published in the Federal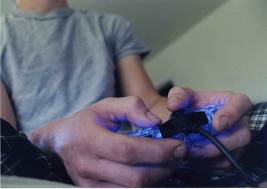 credit: Flickr by Rebecca Pollard
Register.
Free Internet access to the official edition of the Federal Register and the Code of Federal Regulations is available on GPO Access at:
http://www.access.gpo.gov/nara/index.html.
Please review the official application notice for pre-application and application requirements, application submission information, performance measures, priorities and program contact information.
For the addresses for obtaining and submitting an application, please refer to our Common Instructions for Applicants to Department of Education Discretionary Grant Programs, published in the Federal Register on February 13, 2019 (84 FR 3768),or at www.govinfo.gov/content/pkg/FR-2019-02-13/pdf/2019-0220 6. pdf.
Purpose of Program:
In awarding these grants, the Institute of Education Sciences (IES) intends to provide national leadership in expanding knowledge and understanding of (1) developmental and school readiness outcomes for infants and toddlers with or at risk for a disability, (2) education outcomes for all learners from early childhood education through postsecondary and adult education, and (3) employment and wage outcomes when relevant (such as for those engaged in career and technical, postsecondary, or adult education).
The IES research grant programs are designed to provide interested individuals and the general public with reliable and valid information about education practices that support learning and improve academic achievement and access to education opportunities for all learners.
These interested individuals include parents, educators, learners, researchers, and policymakers.
In carrying out its grant programs, IES provides support for programs of research in areas of demonstrated national need.
Catalog of Federal Domestic Assistance (CFDA) number 8 4. 305A