EPA, states, tribes, and territories, are working together to implement the Exchange Network, a secure, Internet- and standards-based mechanism for electronic data reporting, sharing, and integration of both regulatory and non-regulatory environmental data.
Exchange Network partners exchanging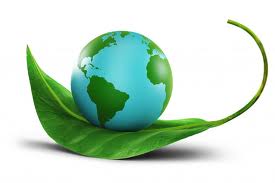 credit: Global Environmental Matters
data with each other or with EPA should make the Exchange Network the standard way they exchange data and should phase out any legacy methods they have been using.
More information on the Exchange Network is available at www.exchangenetwork.net.
EPA and its state, tribal, and territorial partners continue to invest collaboratively to expand the Exchange Network.
In 2007, the Exchange Network Leadership Council (ENLC) issued the Exchange Network Strategic Plan that committed to "building a state- of-the-art Environmental Information Exchange Network which will become the preferred method for exchanging environmental data in support of better environmental decision-making." The Plan's objectives include completing infrastructure, exchanging environmental data, and expanding use of the Network to support environmental decision-making.
Grant applicants can access the Exchange Network Strategic Plan at http://www.exchangenetwork.net/ENStrategicPlan.pdf.
This cooperative agreement will provide funding to an organization that represents a broad cross section of Indian Tribes and Alaska Native Villages to help increase the amount of tribal participation in the Exchange Network through outreach and support for and participation in the Exchange Network Tribal Governance Group (TGG).