This is an announcement for issuing a single source financial assistance award to Louisiana State University (LSU) Center for Coastal Resiliency.
This announcement is for notification purposes only.
The intent of the award is to develop a hydrodynamic and salinity transport model of the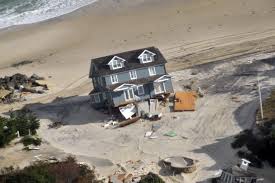 credit: Wikimedia Commons
study area, which will include existing water control structures, as well as allow for the testing of alternative designs.
The results will inform engineering solutions that aim to maintain the resiliency of the marsh system and support the design and construction as part of the Department of the Interior (DOI) Project #37, Restoring Coastal Marshes in Chincoteague National Wildlife Refuge (Swan Cove Pool Restoration and Enhancement).
The design of the water-control structure requires a high resolution model that includes hydrology (flow and tidal levels) and salinity.
This type of modeling is no ubiquities in the modeling community and requires extensive experience to achieve the results the Refuge requires.
This award will meet Department of the Interior priorities for cooperating with communities and partners and meeting Theodore Rooseveltâ¿¿s national resource conservation message.
This announcement is for notification purposes only.
This project is authorized by the Disaster Relief Appropriations Act of 2013, Public Law 113- 2.