Awards issued under this program will provide technical and financial assistance to identify, conserve, manage and enhance the physical and ecological infrastructure of the National Wildlife Refuge System (NWRS); deliver public access and high-quality outdoor recreational opportunities; build a volunteer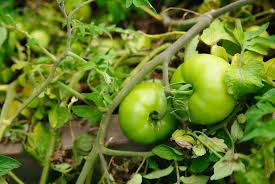 credit: Flickr
cadre, and inspire the next generation of hunters, anglers and wildlife enthusiasts through work on and off NWRS managed lands and waters.
This single source cooperative agreement to the Land Trust Alliance (Alliance) will provide training and educational resources to land trusts to ensure that they have the skills to be effective land conservation partners.
Among topics to be addressed will be conservation finance strategies, project due diligence (stewardship and strategic), landscape-scale conservation planning including migration corridors and water resources.
The Alliance will engage federal agency partners and others to share information with land trusts about how to work effectively with a variety of agency programs, initiatives and funding sources.During the period of performance from September 1, 2018 through June 40, 2019, the Alliance will:
Produce educational content that advances land trust partnerships with the Service including 10 Rally workshops on issues such as real estate transactions/appraisals, strategic conservation, and federal financing.
In addition, the Alliance will produce new guidance material to implement practices associated with 4 standards:
Evaluating and Selecting Conservation projects, Ensuring Sound Transactions, Conservation Easement Stewardship, and Fee Land Stewardship.
LTA will Train 1,500 people from 300 organizations in land conservation skills to yield more effective land acquisition and stewardship partners.
LTA will provide access to Rally and online land conservation education, including platforms for sharing information and discussing issues of mutual interest with land trusts.
This award is made through the U. S. Fish and Wildlife Service (Service) CFDA 1 5. 654 National Wildlife Refuge System Enhancements under the authority of Fish and Wildlife Conservation Act, 16 U.S.C.
§§2901-2911; Fish and Wildlife Act, 16 U.S.C.
742 et seq.; Refuge Recreation Act, 16 U.S.C.
§§460k-460k(4); National Wildlife Refuge System Administration Act, 16 U.S.C.
§§668dd-ee; Public Lands Corps Act - Youth Conservation Corps, 16 U.S.C.
§§1701-1706; Public Lands Corps Act - Public Lands Corps, 16 U.S.C.
§§1721-1726; Archaeological Resources Protection Act, 16 U.S.C.
§§470aa-ll; and Federal Aid for Highways-Other Highways, 23 U.S.C.
§§201-204 and §20 6.