This announcement seeks proposals from universities to create, market and implement a lending library program using DURIP-funded instrumentation.
Proposals are accepted from entities who previously received a DURIP grant and currently have access to the DURIP-funded instrumentation.
These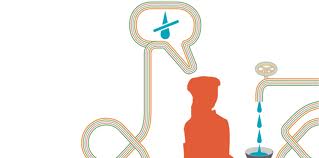 credit: IDEO
could have been funded by the Army Research Office (ARO), the Office of Naval Research (ONR), and AFOSR.
However, this STEM supplement is a stand-alone opportunity that is only provided by the AFOSR.A central purpose of the DURIP-LL program is to provide hands-on experiential learning opportunities using equipment and instrumentation to enhance research related education in areas of interest and priority to the DoD.
Therefore, your proposal must address the impact of the equipment or instrumentation on your institution's ability to educate K-12 students through research in disciplines important to DoD missions.DoD STEM goals are as follows:Goal 1. 0:
Inspire community engagement in DoD STEM education programs and activities to provide meaningful STEM learning opportunities for students and educators.Goal 2. 0:
Attract the Nation's and DoD's current and future STEM workforce through multiple pathways to educational and career opportunities.Goal 3. 0:
Increase participation of underserved and underrepresented groups in STEM education.Goal 4. 0:
Advance the efficiency and effectiveness of STEM education and workforce development programs, activities, and outreach through evaluation and assessment.
Relevant information includes, but is not limited to, details of any other Federal funds to be used, and any funds to be contributed by non-Federal sources toward STEM outreach and education.