The Bureau of International Labor Affairs (ILAB), U. S. Department of Labor announces the availability of approximately $4 million total costs for up to two cooperative agreements of up to $2 million total costs each to fund technical assistance project(s) in two different countries to improve implementation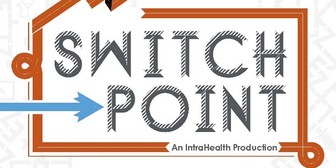 credit: SwitchPoint2014 Facebook Page
of social compliance systems that promote acceptable conditions of work and the elimination of child labor and forced labor in coffee supply chains.
Each cooperative agreement will fund a project in one of the following countries in the Latin America/Caribbean region, where DOL's List of Goods Produced by Child Labor or Forced Labor (TVPRA List) documents child labor and/or forced labor concerns:
Colombia, Costa Rica, El Salvador, Guatemala, Honduras, or Nicaragua.
Project outcomes include:
1) Adoption of a robust and sustainable social compliance system by private sector stakeholders in coffee supply chains; 2) Strengthened capacity of private sector stakeholders to implement a robust and sustainable social compliance system in coffee supply chains; and 3) New social compliance tools on child labor, forced labor, and acceptable conditions of work piloted in the coffee supply chain.
The duration of the project will be a maximum of 4 years (48 months) from the effective date of the award.
Applicants may apply for one or two of the cooperative agreements listed above.
No more than two applications per applicant will be accepted.
If applying for two cooperative agreements, applicants should not combine countries in a single application, but must submit separate applications for each country.
Each application should request no more than $2 million total costs in funding.