The overarching purpose of the Lead-Based Paint Hazard Control Grant Program and the Lead Hazard Reduction Demonstration Grant Program is to assist states, cities, counties/parishes, Native American Tribes or other units of local government in undertaking comprehensive programs to identify and control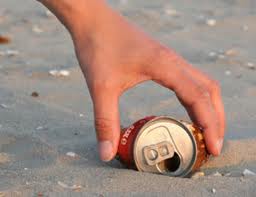 credit: TRB Blogs
lead-based paint hazards in eligible privately owned rental or owner-occupied housing; the Lead Hazard Reduction Demonstration Grant Program is targeted to urban jurisdictions with the greatest lead-based paint hazard control needs
---
Relevant Nonprofit Program Categories
---
---
---
---
Obtain Full Opportunity Text:
http://portal.hud.gov/hudportal/HUD?src=/program_offices/administration/grants/fundsavail
Additional Information of Eligibility:
States, cities, counties/parishes, Native American Tribes or other units of local government are eligible to apply for funding under this NOFA.
Multiple units of a local government (or multiple local governments) may apply as a consortium; however, an eligible principal (lead) applicant must be identified that will be responsible for ensuring compliance with all requirements specified in this NOFA.
Where an application involves multiple entities, each entity must meet the civil rights threshold requirement of Resolution of Outstanding Civil Rights Matters.
Please refer to Section III.C.2b of the 2014 General Section for additional guidance on this requirement.
State government and Native American tribal applicants (whether they are the principal applicant or partner applicants in a consortium) must have an Environmental Protection Agency (EPA) authorized lead-based paint training and certification program (see http://www.epa.gov/lead/pubs/traincert.htm).
Who May Not Apply: FY2013 Awardees.
Applicants that received an award under the FY2013 NOFA cycle for any of hte programs in this NOFA (i.e., LBPHC or LHRD programs) are not eligible to apply to any program in this NOFA.
Grantees with Performance Deficiencies.
Existing Grantees with the following performance deficiencies are not eligible to apply to any program in this NOFA: Applicants that have been designated as High Risk for any of their existing OHHLHC grants or subgrants at the submission deadline Applicants that have a Red performance designation from the OHHLHC for any existing OHHLHC grant(s) for the two previous, consecutive quarters ending on or before the submission deadline 3.
Closed Grantees with Outstanding Findings.
Applicants that have a closed grant from any OHHLHC grant programs with existing or unresolved audit and/or monitoring findings.
Individuals, foreign entities, and sole proprietorship organizations are not eligible to compete for, or receive, awards made under this announcement.
Full Opportunity Web Address:
http://portal.hud.gov/hudportal/HUD?src=/program_offices/administration/grants/fundsavail
Contact:
Michelle MillerMichelle.M.Miller@hud.gov
Agency Email Description:
Grants Policy
Agency Email:
Michelle.M.Miller@hud.gov
Date Posted:
2014-05-13
Application Due Date:
2014-06-27
Archive Date:
2015-02-13