The Jobs Plus program develops locally-based, job-driven approaches that increase earnings and advance employment outcomes through work readiness, employer linkages, job placement, educational advancement, technology skills, and financial literacy for residents of public housing.
The place-based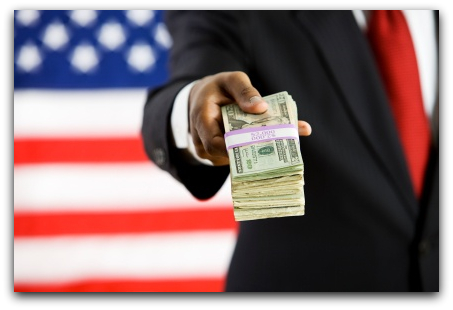 credit: KLHVAC
Jobs Plus program addresses poverty among public housing residents by incentivizing and enabling employment through earned income disregards for working residents and a set of services designed to support work including employer linkages, job placement and counseling, educational advancement, and financial counseling.
Ideally, these incentives will saturate the target developments, building a culture of work and making working residents the norm.
The Jobs Plus program comprises these three core components (further described below):
Employment-Related Services Financial Incentives – Jobs Plus Earned Income Disregard (JPEID) Community Supports for Work Applicants are encouraged to develop key partnerships to connect participants with any other needed services to remove barriers to work.
An Individualized Training and Services Plan (ITSP) should be developed for each participant to establish goals and service strategies, and to track progress.
---
---
---
---
Obtain Full Opportunity Text:
http://www.grants.gov
Additional Information of Eligibility:
1.
Criteria for Eligible Applicants a.
Eligible applicants.
Eligible applicants are only public housing authorities (PHAs) that operate one or more public housing projects that meet the criteria outlined in this NOFA (see Criteria of Eligible Public Housing Projects below) .
PHAs that received a Jobs Plus program grant for FY 2015, FY 2016 or FY 2017, FY 2018 are not eligible for FY 2019 grant funds.
PHAs that received FY2014 Jobs Plus grants may apply for funding under this NOFA.
However, public housing projects previously funded through a FY2014 Jobs Plus grant may not be the target of an FY2019 Jobs Plus application.
Federally designated tribes and tribally designated housing entities are not eligible applicants for this NOFA.
b.
Non-performing PHAs: Non-performing PHAs may be eligible to participate in Jobs Plus provided HUD has determined the PHA can implement and oversee the grant successfully.
A "non-performing PHA" is defined as a PHA designated by HUD (pursuant to section 6(j)(2) of the 1937 Act) as troubled (listed on HUD's most recently released Operational Troubled List)or is designated as a substandard performer (listed on HUD's most recently released Operational Substandard List), based on its most recent published PHAS score under the Public Housing Assessment System (PHAS).
PHAs may contact their field office representative to determine if they are on the lists noted above.
When applications are received, HUD will review the lists to determine if any applicants appear on them.
For applicants that appear on either list, HUD will use its records and the Office of Field Operations in order to determine if the PHA is still eligible to apply and be considered for funding.
If an applicant is selected for funding and it is deemed necessary by HUD, applicants may be required to enter into a Recovery Agreement with HUD, which may include contracting with an entity acceptable to the HUD field office to act as Contract Administrator for the program.
c.
Relation to Rental Assistance Demonstration (RAD) Applicants.
PHAs that have applied for RAD, received a Commitment to enter into a Housing Assistance Payments Contract (CHAP) (either a Portfolio award that covers the project or a Multiphase award) that covers the target public housing project and are planning on demolition and new construction or major rehabilitation or reconstruction may apply for a Jobs Plus Grant provided they have not yet received a RAD Conversion Commitment (RCC) at the time of the application deadline for this NOFA.
If the PHA has received its RCC as of the time of the application deadline, it cannot apply for funding under this NOFA.
In the case where there is a Multiphase award, only units at the target public housing project that are not included in an RCC can still be eligible.
Applicants should review the program requirements on RAD (see section III.F.3, "Rental Assistance Demonstration" for additional information on RAD and Jobs Plus).
Individuals, foreign entities, and sole proprietorship organizations are not eligible to compete for, or receive, awards made under this announcement.
Full Opportunity Web Address:
http://www.grants.gov
Contact:
Agency Email Description:
Grants Policy
Agency Email:
Date Posted:
2019-07-30
Application Due Date:
Archive Date:
2019-10-31