Pursuant to the Further Consolidated Appropriations Act, 2020 (P.L.
116-94), the Federal Railroad Administration is to make available to Amtrak $691,500,000 to cover Capital, Debt Service and American Disabilities Act (ADA) expenses of which $8,000,000 will be used for ADA expenses until December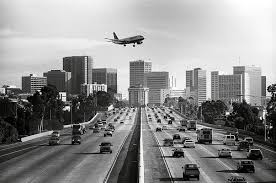 credit: Wikipedia
31, 2020 or until expended.
In order to receive these funds, Amtrak must complete the grant application and submit the following items electronically:
(a) Application for Federal Assistance SF-424; (b) Statement of Work, (c) A description of the projected operating and capital costs for the upcoming fiscal year for Northeast Corridor activities, including train services and infrastructure, and National Network activities, including State-supported routes and long-distance routes, in comparison to prior fiscal year actual financial performance; (d) A description of the capital projects to be funded, with cost estimates and an estimated timetable for completion of the projects covered by the request; (e) An assessment of Amtrak's financial condition; (f) a description of the status of efforts to improve safety and security on the Northeast Corridor mainline including a description of any efforts to implement recommendations of relevant railroad safety advisory committees; (g) SF-424D Assurances Construction Programs; and (h) Signed copies of the U. S. Department of Transportation Federal Railroad Administration Assurances and Certification forms (http://www.fra.dot.gov/downloads/admin/assurancesandcertifications.pdf).