Notice of Funding Opportunity for the Zero Emission Research Opportunity (ZERO).
The Federal Transit Administration (FTA) announces the availability of $ 2. 75 million of funding for its Zero Emission Research Opportunity (ZERO).
This solicitation also will establish eligibility for possible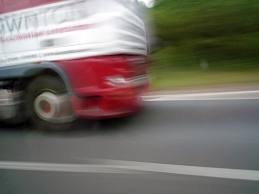 credit: Flickr
future funding, subject to Congressional appropriations and FTA approval, for ZERO.
The purpose of the program is to facilitate the advancement, production, and deployment of zero-emission public transportation vehicle technology and related infrastructure.
FTA intends to select, and enter into cooperative agreements with, multiple (up to three) nonprofit consortia to build on past research innovation and development efforts to facilitate the deployment of zero-emission vehicles and associated advanced technology.
Eligibility for future ZERO funding opportunities in fiscal years 2017-2020 will be limited to those nonprofit consortia selected under this fiscal year 2017 notice.
Potential research partners such as transit agencies, other nonprofits, vendors, suppliers and systems integrators may work with multiple consortia.
The federal cost- share of a project carried out under ZERO shall not exceed 80 percent.
Subject to FTA discretion and future appropriations, the selected organization(s) will be eligible for future funding from FY17-FY20, without further competition.
Synopses and the full announcement with additional details are referenced in the Federal Register as funding opportunity FTA-2016-009-TRI-ZERO and posted on Grants.gov as opportunity FTA-2017-001-TRI.
Proposals must be submitted electronically through Grants.gov by midnight EST on February 21, 201 7.