The statutory authority for grants under this Program Announcement is contained in Title IV of the Older Americans Act (OAA) (42U.S.C.
3032), as amended by the Older Americans Act Amendments of 2006, P.L.
109-36 5. (Catalog of Federal Domestic Assistance 9 3. 048, Title IV Discretionary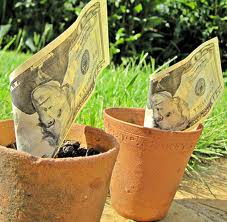 credit: investorplace,com
Projects).
While managed care has long been part of many states Medicaid primary care programs, its presence in Medicaid long-term services and supports (LTSS) systems has been less pronounced.
However, the past two years have seen a rapid expansion of interest in this area.
A recent environmental scan of states managed long-term services and supports (MLTSS) undertaken for the Centers for Medicare & Medicaid Services (CMS) showed 16 states with MLTSS programs.
In addition, a 2011 survey undertaken by the National Association of States United for Aging and Disabilities showed more than half of states either considering or operating Medicaid MLTSS in all or part of their state, many within the next two years.
A number of factors have accelerated this movement toward capitation in states Medicaid long-term services and supports programs.
Capitated systems can offer more flexible benefits packages and other opportunities for integrating acute and long-term service and supports systems, and improving care coordination and community alignment.
While states have struggled for years with Medicaid costs taking an ever-increasing share of their budgets, the Great Recession, its accompanying higher demand for Medicaid services, and the loss of temporary Medicaid federal stimulus funding provided under the American Recovery and Reinvestment Act have only exacerbated that strain.
Although people receiving Medicaid LTSS represent only 6 percent of the Medicaid population, they account for a disproportionate share of Medicaid spending nearly half of Medicaid spending overall making them a logical target for states cost containment strategies.
In addition to the Medicaid expansion included in the Patient Protection and Affordable Care Act of 2010 (also known as the Affordable Care Act, or the ACA), the ACA has also provided incentives to states to develop new service delivery and payment models in order to achieve the three-part aim of improving care, improving population health and lowering costs, particularly for people dually enrolled in Medicare and Medicaid (also called dual eligibles).
In April 2011, the CMS Medicare-Medicaid Coordination Office awarded design contracts to 15 states to develop models for integrating care for dually eligible individuals.
In a related effort, in July 2011, CMS released a letter to State Medicaid Directors which discussed opportunities for integrating care and aligning financing for Medicare and Medicaid through capitated and/or managed fee-for-service models, including community-based and institutional long-term services and supports.
As of June 2012, 26 states have submitted financial alignment proposals to CMS.
Other states are using different CMS authorities, such as Medicaid Section 1115(a) demonstrations, to implement and finance managed care arrangements for integration of their acute and long-term care systems.