This FOA is modified.
The application due date is changed.
Revisions are made to Section II.
Award Information, amounts are changed from "Per Project Period" to "Per Budget Period" and the text is revised in Additional Information on Awards regarding the ceiling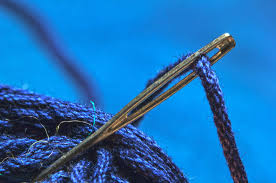 credit: Flickr
disqualification and in Section III.
3. Other, Application Disqualification Factors the "Award Ceiling Disqualification" is revised.
The electronic application submission instructions in the Grants.gov Application kit are updated.
Please download the updated instructions.
The purpose of this funding opportunity announcement is to establish, by awarding a cooperative agreement, a multimedia national adoption recruitment campaign to promote the adoption of children from the public child welfare foster care system to ensure that they have permanent adoptive homes with loving families and to establish a support system for the states in the utilization of the new media and appropriate recruitment response mechanisms so as to meet the requirements of the Child Health Act of 200 0. The intended result of this work is to increase the number of adults willing to provide an adoptive home for children in foster care who are waiting for an adoptive family.
The support to the states to provide increased access to new recruitment media and their ability to respond in a timely and customer friendly manner fills a gap currently unmet by the AdoptUSKids national campaign fulfillment, photolisting and technical assistance services.
The Multimedia National Adoption Recruitment Campaign will provide for the planning, development, and implementation of a national campaign to provide information to the public regarding the more than 104,000 children in the public child welfare system who are waiting to be adopted; develop a donated public service campaign strategy to recruit and connect adoptive families with waiting children throughout the United States, to include a themed message, target audience definition and recommended media placement; annually create and produce appropriate multi-media products supporting the strategy and building on the body of work of the National Adoption Campaign launched in 2004; provide access to a broad range of media outlets to ensure national distribution of the message and to ensure the general public receives the message and information through more than one type of media; make optimal use of emerging social media strategies and assure a responsive system is in place for individuals utilizing these sites; monitor and periodically report on the results of the dissemination effort; demonstrate the ability to attract partners that can provide additional support to the campaign; target various populations, taking into account geographic regions, as appropriate, and shall be carried out in the language and cultural context that is most appropriate to the population involved; produce Spanish language public service announcements to support the campaign and assure responsive system established; include public service announcements on television, radio, print, social media and other means that will reach individuals who are most likely to adopt children ages 8 and older.
The Recruitment Response Support Initiative will work closely with State agency administrators to link the multi-media campaign throughout local markets increasing the capacity of States to utilize the national campaign rather than create local campaigns; work with States to make optimal use of emerging social media strategies and assure a responsive system is in place for individuals utilizing these sites; and provide for collaboration with AdoptUSKids, who has responsibility for nationwide campaign fulfillment activities by providing a responsive system that supports States in managing the increased volume of inquiries due to the new media materials and national public service advertising campaign