The Office of Planning, Research and Evaluation (OPRE), within the Department of Health and Human Services (HHS) Administration for Children and Families (ACF), is planning to solicit applications for Head Start University Partnerships:
Dual-Generation Approaches to support projects that will examine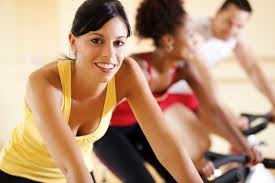 credit: ymcanyc.org
the role that Head Start can play in promoting family well-being, including health, safety, financial security, and school readiness.
Projects must be led by researchers working in partnership with one or more Head Start programs.
Together, they will identify and evaluate promising dual-generation approaches, which combine intensive, high-quality, child-focused programs with intensive, high-quality, adult-focused services to support both parent well-being and children's school readiness, within the context of Head Start.
Eligible approaches include programs, or interventions, that are added onto Head Start services and new or existing models of service provision within Head Start.
Adult-focused services may be oriented primarily toward increasing employment and economic self-sufficiency or focused on improving other aspects of parent well-being, such as parental mental health.
Examples of the types of services of interest include, but are not limited to:
sectoral employment initiatives or other intensive employment services, programs that target "soft" or workforce readiness skills, family language and literacy (including English classes for non-English speakers), mental health services, and domestic violence services.
Grantees will be expected to conduct an implementation evaluation and to evaluate the effectiveness of the intervention or model, using the most rigorous research designs, methods, and analytic techniques that are appropriate and sufficient to address the research questions of interest.
Results of these studies are expected to provide valuable information that can help guide programs in their decisions regarding strategies for improving parent well-being in ways that will ultimately result in positive child outcomes.
Grantees will be expected to participate in a consortium of grantees, meeting annually and communicating regularly to share lessons learned, identify opportunities for collaborative analyses, and develop collective expertise and resources to be shared with the field at large.
For more information about OPRE, please go to http://www.acf.hhs.gov/programs/opre/index.html.
Funding is subject to availability of funds and the best interest of the Federal government.