This Funding Opportunity Announcement (FOA) will fund a Quality Improvement Center (QIC) that will support demonstration sites that establish or enhance collaborative community court teams to design, implement and test approaches to meet the requirements of the Child Abuse Prevention and Treatment Act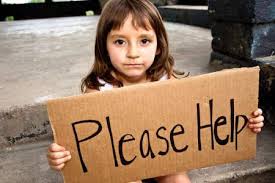 credit: Press Tv
(CAPTA) of 2010 as amended by the Comprehensive Addiction and Recovery Act of 2016 (CARA) and that better meet the needs of infants and families affected by substance use disorder and prenatal substance exposure.
This FOA is intended to build on and enhance the basic collaborative approach offered by the Quality Improvement Center for Research-Based Infant Toddler Court Teams (QIC-ITCT) to specifically address the needs of infants, young children, and their parents or caregivers affected by substance use disorder.
The FOA is intended to produce sustainable approaches and strategies that will be useful nationally in addressing this epidemic.The QIC must support demonstration sites in assessing their current capacity to collaboratively address the health and substance use disorder treatment needs of infants, young children and their parents or caregivers, and create or enhance a continuous quality improvement approach for ensuring that local entities work effectively across systems and best understand whether and in what manner they are providing services in accordance with CARA's state requirements.
The demonstration sites must involve intensive collaboration among the child welfare agency, Court Improvement Program, local courts, legal community, substance abuse treatment providers, preventative service providers, mental health providers, medical providers, and other key stakeholders.
Demonstration sites must include clear plans to build collaborative capacity and facilitate timely and effective data and information sharing.
It is anticipated that there will be a single award of up to $3,000,000 per year for up to 3 years.