The Administration for Children in Families (ACF), Office of Trafficking in Persons (OTIP) is announcing funds for the Look Beneath the Surface Regional Anti-Trafficking (LBS) Program.
The LBS Program will serve as a focal point in targeted geographic areas and focus on the identification and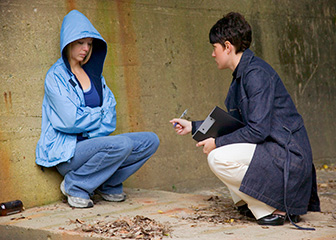 credit: Bureau of Labor Statistics
referral of foreign and/or domestic victims of severe forms of trafficking in persons as defined by the Trafficking Victims Protection Act of 200 0. Victim identification activities under the LBS Program include direct outreach to victims, anti-trafficking training and outreach to local professionals and organizations or entities that may encounter victims of trafficking, active participation in a strong multidisciplinary anti-trafficking coalition or task force, and strategic public awareness activities.
---
---
---
---
Obtain Full Opportunity Text:
https://ami.grantsolutions.gov/HHS-2017-ACF-IOAS-OTIP-ZV-1210
Additional Information of Eligibility:
Faith-based and community organizations that meet the eligibility requirements are eligible to receive awards under this funding opportunity announcement.
Faith-based organizations are encouraged to review the ACF Policy on Grants to Faith-Based Organizations at: http: //www.acf.hhs.gov/acf-policy-on-grants-to-faith-based-organizations.
Applications from individuals (including sole proprietorships) and foreign entities are not eligible and will be disqualified from competitive review and from funding under this announcement.
Full Opportunity Web Address:
https://ami.grantsolutions.gov/HHS-2017-ACF-IOAS-OTIP-ZV-1210
Contact:
ACF Applications Help Deskapp_support@acf.hhs.gov
Agency Email Description:
ACF Applications Help Desk
Agency Email:
app_support@acf.hhs.gov
Date Posted:
2017-06-13
Application Due Date:
2017-07-19
Archive Date:
2017-08-18