The Administration for Children and Families (ACF) announces funding for the purpose of expanding access to high-quality, comprehensive early learning services for newly-enrolled, income-eligible Migrant and/or seasonal farmworker families including pregnant women and children from birth to compulsory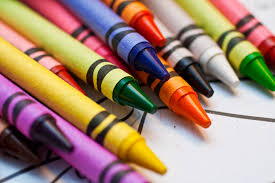 credit: Flickr
school age.
This funding opportunity announcement (FOA) will solicit applications only from agencies with an existing Head Start grant award.
ACF expects that expansion of an existing Head Start program can include any of the following:
adding slots within existing center-based classrooms or family child care programs; adding new classrooms to an existing center; adding or establishing entirely new centers or family child care homes; and/or adding new slots to a home-based program option.
ACF is also interested in new and innovative approaches to connect families to an array of support services, in an effort to establish Head Start as a Community Services Hub in the local community and create a more collaborative, family-centered approach to services.
ACF is primarily interested in proposals for Community Services Hub models that will promote family self-sufficiency and overall well-being, and ultimately improve parent and child outcomes.
Interested applicants may email the OHS Operations Center at OHSTech@reviewops.org for additional information.