This Notice of Funding Opportunity will support the development and national dissemination of best practices to strengthen the capacity of child abuse hotline staff to distinguish between poverty and willful neglect.
More than 60 percent of maltreatment determinations are for neglect without abuse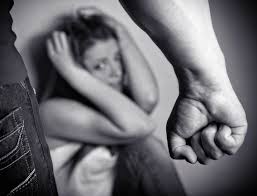 credit: Team In Focus
(Children's Bureau , 2021).
Further, poverty, bias, and systemic inequality continues to fuel disproportionate child abuse reporting and child welfare system involvement among families of color and other marginalized communities across the country.
As a result, there has been a growing national interest to encourage mandated reporters to become "mandated supporters," whereby equal importance is placed on supporting families who would benefit from economic and concrete supports to avoid unnecessary contact with the child welfare system.
This funding will support building a national messaging campaign on how individuals can become a source of support to families in their community by acknowledging the impact of racial inequities and seeking solutions that can help mitigate child safety concerns before they rise to the level of crisis.
Funding will also focus on the development of best practices for training and equipping child abuse hotline staff to navigate complex and wide-reaching needs such as understanding the distinction between poverty and willful neglect, implicit bias, addressing social and behavioral health needs, how and when to report child abuse, and providing warm hand offs to local resources whenever possible.
Applicants will need to describe plans for continuous quality improvement, evaluating the effectiveness of proposed strategies in a hotline environment, and disseminating findings widely to relevant audiences.
Applicants must also demonstrate the capacity and plan to coordinate with the National Center for Community-Based Child Abuse Prevention (CBCAP), Child Welfare Information Gateway, and other hotlines administered by the Administration for Children and Families.