The Administration for Children and Families (ACF), Administration on Children, Youth and Families (ACYF), Children's Bureau (CB) will award one grant for up to 5 years to support a national hotline that provides essential information, referrals, and support through call, text, and chat-based technology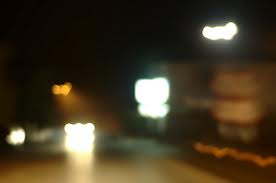 credit: Flickr
to youth and adults who are concerned about child safety and/or family well-being.To achieve this goal, the project funded under this opportunity will focus on the following core objectives:Utilize all available best practices and existing research in training hotline staff, communication technology, and preventing and responding to child safety and/or family well-being concerns in a hotline environment.Maintain an up-to-date referral database of relevant national, state, and local information, resources, and concrete supports relevant for ensuring the safety and well-being of children, youth, and families.Advance ACF's Strategic Plan through whole-family, community-based approaches to supporting families and facilitating recovery from safety concerns whenever possible.Ensure awareness and equitable access for underserved and marginalized communities as defined by Executive Order 13985, including non-English speakers and those with speech and hearing impairments.Plan for continuous quality improvement and evaluation of effectiveness in a hotline environment.
---
---
---
---
Obtain Full Opportunity Text:
Funding Opportunity
Additional Information of Eligibility:
Per the statute, "The Secretary may make grants to, and enter into contracts with, entities that are states, Indian tribes, or tribal organizations, or public agencies or private agencies or organizations (or combinations of such entities)…" (42 U.S.C.
5106(a)).
Applications from individuals (including sole proprietorships) and foreign entities are not eligible and will be disqualified from competitive review and funding under this funding opportunity.
Faith-based and community organizations that meet the eligibility requirements are eligible to receive awards under this funding opportunity.
Faith-based organizations may apply for this award on the same basis as any other organization, as set forth at and, subject to the protections and requirements of 45 CFR Part 87 and 42 U.S.C.
2000bb et seq., ACF will not, in the selection of recipients, discriminate against an organization on the basis of the organization's religious character, affiliation, or exercise.
Full Opportunity Web Address:
https://ovc.ojp.gov/funding/opportunities/o-ovc-2023-171702
Contact:
Agency Email Description:
CB@grantreview.org
Agency Email:
Date Posted:
2023-05-11
Application Due Date:
Archive Date:
2023-08-10