This announcement solicits applications for New Access Point (NAP) grants under the Health Center Program.  The FOA details the eligibility requirements, review criteria, and awarding factors for organizations seeking a grant for operational support under the Health Center Program.  The purpose of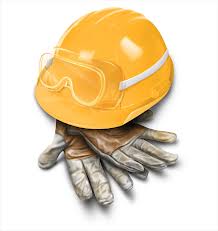 credit: Wikipedia
this Health Center Program grant is to support NAPs for the delivery of comprehensive primary health care services to underserved and vulnerable populations.
 NAPs will increase access to comprehensive, culturally competent, quality primary health care services and improve the health status of underserved and vulnerable populations in the area to be served.  Health Center Program grants support a variety of community-based and patient-directed public and private nonprofit organizations that serve an increasing number of the Nation's underserved.  Individually, each health center plays an important role in the goal of ensuring access to services, and combined, they have had a critical impact on the health care status of medically underserved and vulnerable populations throughout the United States and its territories.
Targeting the Nation's neediest populations and geographic areas, the Health Center Program currently funds nearly 1,400 health centers that operate more than 9,800 service delivery sites in every state, the District of Columbia, Puerto Rico, the Virgin Islands, and the Pacific Basin.  In 2014, nearly 23 million patients, including medically underserved and uninsured patients, received comprehensive, culturally competent, quality primary health care services through the Health Center Program.
---
---
---
---
Obtain Full Opportunity Text:
Not Available
Additional Information of Eligibility:
Applicants must meet all of the following eligibility requirements.
Eligible applicants include public and nonprofit entities.  Tribes, tribal organizations, faith-based organizations, and community-based organizations are eligible to apply.  Applicant demonstrates current status by submitting proof of nonprofit or public agency status (Attachment 12).
Eligible applicants are health centers that provide health services to medically underserved populations, as defined in section 330 of the PHS Act.
 As such, the applicant must propose a new access point project (across all proposed sites) that: Provides comprehensive primary medical care as its main purpose as documented on Form 1A: General Information Worksheet (number of projected medical patients is greater than projected patients for other service types) and Form 5A: Services Provided (General Primary Medical Care is provided directly (Column I) or and/or through formal written contractual agreements in which the health center pays for the service (Column II)).
Provides services without regard to ability to pay either directly onsite or through established arrangements as documented on Form 5A: Services Provided.
Ensures access to services for all individuals in the targeted service area or population (e.g., cannot exclusively serve a single age group, racial/ethnic group, or health issue/disease category).
Eligible applicants must ensure the required primary health services will be available and accessible in the service area.  As such, the applicant must propose at least one new access point that is a permanent service delivery site that provides comprehensive primary medical care as its main purpose and operates for a minimum of 40 hours per week (as documented on Form 5B: Service Sites).  A permanent site is a fixed building location with a street address listed on Form 5B (e.g., 123 Main Street).  Applicants must provide a verifiable street address for each proposed site on Form 5B: Service Sites.  A mobile van is not considered a permanent site.
NEW START APPLICANTS ONLY: Applicant proposes to serve a defined geographic area that is federally-designated, in whole or in part, as a Medically Underserved Area (MUA) or Medically Underserved Population (MUP).  If the area is not currently federally-designated as an MUA or MUP, the applicant must provide documentation that a request for designation has been submitted; designation must be received prior to a final HRSA FY 2017 N
Full Opportunity Web Address:
Contact:
Department of Health and Human Services, Health Resources and Services AdministrationBPHCNAP@hrsa.gov
Agency Email Description:
Contact Candice West at (301)594-4300 or email BPHCNAP@hrsa.gov
Agency Email:
BPHCNAP@hrsa.gov
Date Posted:
2016-04-18
Application Due Date:
2016-06-17
Archive Date:
2017-03-10