This announcement solicits applications for the Ryan White HIV/AIDS Program Part A Planning Council and Transitional Grant Area (TGA) Planning Body Technical Assistance (TA) Cooperative Agreement.
The goal of this cooperative agreement is to provide comprehensive technical assistance to Ryan White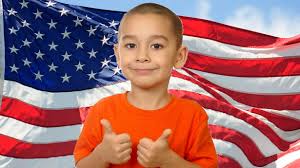 credit: Raw Story
HIV/AIDS Program (RWHAP) Part A Planning Councils and Transitional Grant Area (TGA) Planning Bodies (Planning Councils/Bodies) that will enable them to enhance their abilities to successfully meet legislative responsibilities.
In an effort to meet goals and legislative responsibilities, the Health Resources and Services Administration/HIV/AIDS Bureau (HRSA/HAB) will engage an organization with national reach to provide Planning Council and TGA Planning Body-related technical assistance to recipients, jurisdictional leadership and support staff.
 Comprehensive site visits conducted by HRSA/HAB's Division of Metropolitan HIV/AIDS Program (DMHAP) for each RWHAP Part A jurisdiction (n=52) have identified a critical need for a comprehensive technical assistance mechanism for Part A Planning Councils/Bodies.
 This technical assistance and support will enable them to enhance their abilities to successfully meet legislative requirements, strengthen their role in providing essential engagement of people living with HIV (PLWH), and increase the involvement of prevention, care and treatment providers in the Part A panning process.
  The recipient of this cooperative agreement will offer a full range of technical assistance delivered through both in-person and virtual methods, including but not limited to creating and updating resource guidance tools.  It is expected that this assistance will address, but is not limited to:
Training and technical assistance to Planning Councils/Bodies as it relates to roles and legislative responsibilities Increasing direct communications and engagement with Planning Council/Body support staff Clarifying legislative expectations and ensuring that Planning Councils/Bodies work in partnership with RWHAP Part A recipients while maintaining their status as separate entities, maximizing areas of collaboration and maintaining healthy, sustainable relationships.
Updating training materials to support ongoing orientation and training for Planning Council/Body members Providing operational models and best practices of Planning Councils/Bodies and Program Support Providing effective training that leads to the retention of Planning Council/Body members Updating governing by-laws Revising and improving Planning Council/Body committee structures   Improving the overall ability to plan, assess, prioritize and allocate RWHAP resources within the context of a changing health care landscape.
The recipient will work with the TARGET Center as the web forum to disseminate information, materials, and products.