This announcement solicits applications for support of Optimizing Momentum Toward Sustainable Epidemic Control (OpCon).
 The purpose of this program is to support the integration of HIV testing, care, and prevention interventions currently or previously supported by PEPFAR into host country health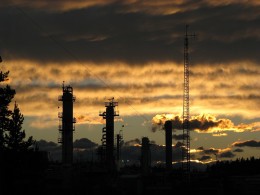 credit: Nautical9 via Flickr
systems through evaluation and technical assistance to ensure continued gains toward sustainable HIV epidemic control.
---
---
---
---
Obtain Full Opportunity Text:
Not Available
Additional Information of Eligibility:
Eligible applicants include domestic and foreign public or private, nonprofit entities, including institutions of higher education, and for-profit entities.  Faith-based and community-based organizations, Indian Tribes, and tribal organizations are eligible to apply.
Applications from U. S. domestic organizations must form a consortium of partners to include foreign institutions with the relevant expertise, with the long-term goal of strengthening networks, ensuring sustainability, and providing in-country personnel.  Foreign applicants may include collaboration with U. S. and other foreign institutions with particular expertise in the proposed priority areas as subrecipient consortium partners.  The applicant institution must meet the eligibility requirements and assumes all legal, programmatic, and financial responsibilities under the award.  Consortium participants would be considered subrecipients under the award.  Subrecipients are subject to all programmatic terms and conditions of the award.  Depending on the type of engagement and scope of work, consortium agreements may be in the form of memorandums of understanding (MOUs), subawards, or contracts.
Full Opportunity Web Address:
Contact:
Department of Health and Human Services, Health Resources and Services Administrationhphillips@hrsa.gov
Agency Email Description:
Contact Harold Phillips at (301)443-8109 or email hphillips@hrsa.gov
Agency Email:
hphillips@hrsa.gov
Date Posted:
2017-04-12
Application Due Date:
2017-06-12
Archive Date:
2017-08-11