This notice announces the opportunity to apply for funding under the Health Center Program's Service Area Competition (SAC).
The Health Center Program supports domestic public or private, nonprofit community-based and patient-directed organizations that provide primary health care services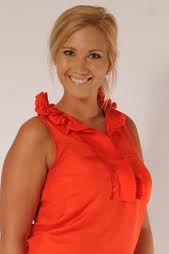 credit: c/o Clemson University
to the Nation's medically underserved populations.
The purpose of the SAC notice of funding opportunity (NOFO) is to ensure continued access to comprehensive, culturally competent, high-quality primary health care services for communities and populations currently served by the Health Center Program.
---
Relevant Nonprofit Program Categories
---
---
---
---
Obtain Full Opportunity Text:
Office of Postsecondary Education (OPE): Under the Higher Education Emergency Relief Fund (HEERF), Section 2003 of the American Rescue Plan Act, 2021 (ARP) Assistance Listing Number 84.425Q; Notice Inviting Applications
Additional Information of Eligibility:
You must be a domestic public or private, nonprofit entity, as demonstrated through the submission of the Evidence of Non-profit/Public Center Status (Attachment 11), outlined in Section IV.2.vi.8 Faith-based and community-based organizations, Tribes, and tribal organizations are eligible to apply.
Full Opportunity Web Address:
https://www.govinfo.gov/content/pkg/FR-2021-05-13/pdf/2021-10195.pdf
Contact:
Agency Email Description:
Contact SAC TA Team at (301)594-4300 or email BPHCSAC@hrsa.gov
Agency Email:
Date Posted:
2021-05-13
Application Due Date:
Archive Date:
2021-09-10