The purpose of the HWRC Cooperative Agreement Program is to support and disseminate rigorous and state-of-the-art applied research that strengthens evidence-based policy and enhances the Federal Government's and the public's understanding of issues and trends in the health workforce.
In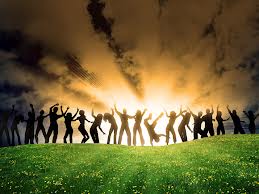 credit: Wall Blog
this way, the HWRC projects inform health workforce planning and policy at all levels.
---
Relevant Nonprofit Program Categories
---
---
---
---
Obtain Full Opportunity Text:
http://www.neh.gov/grants/amm
Additional Information of Eligibility:
Eligible applicants for the HWRC Cooperative Agreement Program are a State, a State workforce investment board, a public health or health professions school, an academic health center, or an appropriate public or private nonprofit entity.
Faith-based and community-based organizations are eligible to apply for these funds if otherwise eligible.
Tribes and tribal organizations may apply for these funds, if otherwise eligible.
Foreign entities are not eligible for this award.
Full Opportunity Web Address:
http://www.neh.gov/grants/amm
Contact:
Agency Email Description:
Contact Dr. Yahtyng Sheu, PhD at (301)443-1426 or email YSheu@HRSA.gov
Agency Email:
Date Posted:
2022-01-14
Application Due Date:
Archive Date:
2022-02-07