This notice announces the opportunity to apply for funding under the Rural Communities Opioid Response Program-Neonatal Abstinence Syndrome (RCORP-NAS).
The purpose of this program is to reduce the incidence and impact of neonatal abstinence syndrome (NAS) in rural communities by improving systems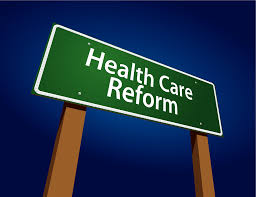 credit: Tom Copeland Blog
of care, family supports, and social determinants of health.
NAS is a group of conditions that can occur when newborns withdraw from certain substances, including opioids, that they were exposed to before birth.1 Over the course of a three-year period of performance, RCORP-NAS award recipients will form multi-sectoral consortia to achieve the following goals within a HRSA-designated rural service area:
1. Reduce structural- and systems-level barriers (e.g., transportation challenges, limited workforce, reimbursement issues, etc.) to a.
Increase access to behavioral health care, especially substance use disorders, including opioid use disorder (SUD/OUD), services for rural pregnant and postpartum persons and their families; and b.
Address community risk factors and social determinants of health.
2. Strengthen the quality and sustainability of behavioral health care services for rural pregnant and postpartum persons and their families by implementing coordinated, evidence-based, trauma-informed, family-centered SUD/OUD and other services.
RCORP-NAS award recipients will implement activities in support of these goals that target rural individuals with SUD/OUD who are at risk of becoming pregnant, are currently pregnant, and/or have recently given birth, as well as their families.
Applicants are encouraged to include populations that have historically suffered from poorer health outcomes, health disparities, and other inequities as compared to the rest of the population, including, but not limited to:
racial and ethnic minorities, adolescents, LGBTQ+ individuals, veterans, limited English proficient individuals, socioeconomically disadvantaged populations, individuals with disabilities, individuals with a history or current risk of homelessness, individuals with prior justice involvement, etc.
HRSA is particularly interested in innovative approaches to service provision.
For example, many rural hospitals may have excess space given declining inpatient utilization.
An award recipient could use the funds to work with a rural hospital to provide NAS services in a wing of the rural hospital that is not currently in use.
This could help promote integration of care and efficient use of available space.
For more details, see Program Requirements and Expectations.