The International Food Relief Partnership (IFRP) is a USAID program to support the production, stockpiling, transportation, delivery, and distribution of shelf-stable, prepackaged foods by U. S. non-profit and Public International Organizations.
These guidelines and procedures apply to grant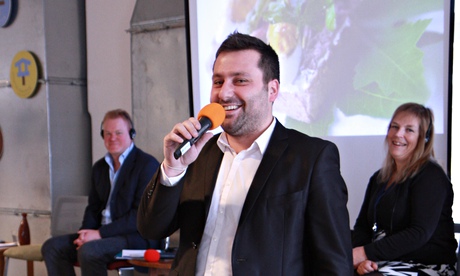 credit: British Council
proposals for transportation, delivery and distribution of commodities.In administering the IFRP program, USAID seeks to diversify the types of Title II food aid commodities available for programming and expand USAID's base of non-profit organizations capable of managing U. S. government-funded international food aid programs.The commodities currently available for distribution are:
1. Harvest Pro Vegetable blend (Product Code 304), and/or 2. Harvest Pro Plain Harvest Lentil blend (Product 404), and/or 3. Harvest Pro Plain Harvest lentil/vegetable blend (Product Code 504).These commodities are produced, packaged, and warehoused by Breedlove Dehydrated Foods.Grant awards under the IFRP program are authorized by section 208(a)(2) of the Food for Peace Act, 7 U.S.C.
§ 1726b(a)(2), and will be made and governed in accordance with these guidelines and procedures and Part 226 of Title 22 of the Code of Federal Regulations.
Eligibility RequirementsTo be eligible for a grant, an organization must be a U. S. non-profit organization (as described in section 501(c)(3) of the Internal Revenue Code of 1986 and exempt from tax under section 501(a) of the Internal Revenue Code of 1986) or a Public International Organization (PIO).
! * IMPORTANT* ! *Proposal Timing* !IFRP grants will be awarded for a one-year performance period.
There will be one application review cycle during Fiscal Year 200 9. Completed applications must be received by Food for Peace, per instructions below, no later than 5:00 p.m.
(EDT) on March 16, 200 9. Applications received after 5:00 p.m.
(EDT) on March 16, 2009 will not be accepted.
Applications will be reviewed, and it is anticipated that applicants will be notified of award decisions within approximately sixty (60) days of the application deadline.
These procedures apply to both new applicants and current grantees seeking consecutive years of funding.
USAID welcomes new partners for the IFRP program and encourages relevant U. S. nonprofit organizations and PIOs that have not received previous USAID funding to apply.
! *IMPORTANT* ! *SUBMISSION PROCEDURES* !Applicants are requested to submit one (1) unbound copy of their submission to USAID's Office of Food for Peace via AMEX International Attn:
2009 IFRP Applications, 1300 Pennsylvania Avenue, N.W., Ronald Reagan Building, North Tower, Suite 270, Washington, DC 20004 and one (1) electronic copy of their submission in Microsoft Word to FFP at IFRP@amexdc.com.
USAID will confirm receipt of proposals within two days of their arrival.
USAID will forward a copy of the proposal to the USAID Mission or Diplomatic Post in the proposed country of operation.
! *IMPORTANT* ! *Application Documentation* !Applications must include the following:
1) proof of eligibility per requirements listed above, 2) proposal technical narrative (in MS Word format, 12-point font, single spaced, and not to exceed 10 pages in length), 3) detailed and summary budgets (in MS Excel or MS Word format) and budget narrative, 4) documentation supporting proposed indirect cost rate, if applicable (see Budget section below for more details), and 5) certifications regarding terrorism and lobbying.
! *IMPORTANT* ! *Additional Guidance* !All proposed grant goals, objectives and activities, along with the receipt/loading, rapid transportation, and delivery of commodities in-country, must be achievable within 12 months.
Each application may request a maximum of 75 metric tons (MT) of commodities (currently valued at approximately $173,100) and up to $115,000 of funding.
It is not mandatory, however, that these exact levels be requested or in this proportion.
(Note:
Funding is available for costs directly associated with the movement, management and monitoring of IFRP commodities.
Funding will not be considered for the following costs:
vehicle purchase, project materials, tools and office equipment.)