The goal of this project is to improve secondary school students' understanding and trust in the judicial system of Bosnia and Herzegovina through an experiential learning process.
This experience should help students understand their rights within the justice system and the functioning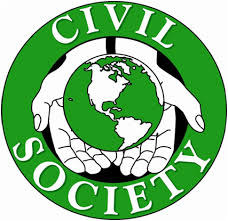 credit: Razoo
of the court system, strengthening their confidence in governing institutions and the rule of law.
Empowered by an improved understanding of the justice system, students can take a more active role in civic life and help transform Bosnia and Herzegovina into a modern European democracy.
This project will continue the implementation of Mock Trial program (MT), continue engagement in the four partner schools in Banja Luka and Sarajevo, allowing new students to participate in the program and further embedding the mock trial experience in these four high schools.
MT will be expanded geographically to include additional city in both FBiH and RS, therefore broadening student engagement and exchange across BiH.
Program will strengthen the local capacity and promote sustainability in two ways:
(1) by integrating teachers and guest lectures from all existing partner high schools into training workshops for the four new high schools that will participate in MT program; and (2) by developing the engagement of legal professional associations in multiple cities in BiH, thereby establishing a professional support network.