In late December 2019, a new illness was identified in China called COVID-19 (caused by the virus SARS-CoV-2).
Covid-19 manifested itself as a respiratory illness and was categorized as an air-bone, high-consequence infection.
It spread globally and was quickly declared a pandemic.
In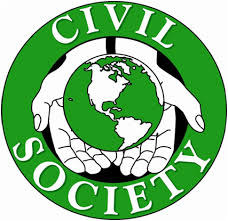 credit: Razoo
March 2020, the first case of COVID-19 was identified in El Salvador.
With no immunity and no vaccine available to prevent infection, COVID-19 created challenges not only for the public health sector, but also for law enforcement agencies.
Law enforcement support against COVID-19 includes implementing local government measures to protect the population and minimize the spread of the virus, maintaining control during lockdowns, and enforcing travel bans and social distancing rules.
The added support requirements created additional demands for security services and exposed police personnel to higher risk of infection.
In addition, because regular duties related to policing operations do not abate during the crisis, security sector personnel faced greater strain on resources and high levels of stress.In support of security sector efforts during the COVID-19 pandemic, INL has supplied a large quantity of personal protection equipment (PPE) to host government law enforcement agencies (through the Ministry of Justice and Public Security), as well as equipment to modify workspaces and minimize the spread of the virus.The purpose of this project is to enhance El Salvador's Ministry of Justice and Public Security's capacity of preparedness for a public health crisis by efficiently providing essential public safety services, maintaining public order, and addressing the additional challenges faced during such emergency.
The successful applicant will assess police roles, identify ways of mitigating risks from constrained public security resources, and develop a virtual training program and deliver courses to the entire Ministry of Justice and Public Security as described below in the proper platform.
The grantee will seek approval from the post INL Director and INL Deputy Director for key elements including adding personnel and for the training curriculum.
The Ministry of Justice and Public Security will coordinate the selection and vetting of participants with INL.