The Office of the Assistant Secretary for Health, Office of Research Integrity announces the availability of funds for Fiscal Year (FY) 2021 under the authority of Sec.
301 of the Public Health Service Act, 42 U.S.C.
§ 241, as delegated to the Director of ORI.
Research institutions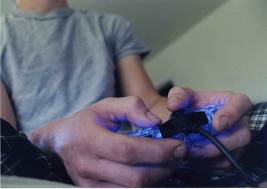 credit: Flickr by Rebecca Pollard
receiving funding from any of the HHS PHS agencies are required by 42 C.F.R.
§ 9 3. 300(c) to "[f]oster a research environment that promotes the responsible conduct of research, research training, and activities related to that research or research training, discourages research misconduct, and deals promptly with allegations or evidence of possible research misconduct".
Core to ORI's mission is the development and implementation of education and outreach activities that aid PHS-funded research institutions in their efforts "to teach the responsible conduct of research, promote research integrity, prevent research misconduct, and…to respond effectively to allegations of research misconduct" (65 F.R.
30600, 30601).
ORI's Research on Research Integrity assistance program contributes to this mission by supporting projects that advance the evolving field of research integrity and build the knowledge base in research misconduct, research integrity, and prevention.
Responsible management of data throughout the research lifecycle is key to ensuring the integrity, reliability, and availability of data acquired in connection with PHS-funded research.
ORI seeks to fund, through this opportunity, research on responsible data management and stewardship practices and the development of practical approaches, considerations, and resources that can be used by researchers, research administrators, and research institutions to improve data management and stewardship practices.