The Office of the Assistant Secretary for Health, Office of Research Integrity announces the availability of funds for Fiscal Year (FY) 2021 under the authority of Sec.
301 of the Public Health Service Act, 42 U.S.C.
§ 241, as delegated to the Director of ORI.
Research institutions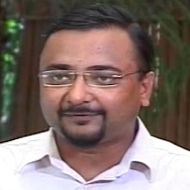 credit: via moneycontrol
receiving funding from any of the Public Health Service agencies are required to "[f]oster a research environment that promotes the responsible conduct of research, research training, and activities related to that research or research training, discourages research misconduct, and deals promptly with allegations or evidence of possible research misconduct." 42 C.F.R.
§ 9 3. 300(c).
ORI's Research on Research Integrity Conference Grant Program supports conferences and workshops that advance the evolving field of research integrity by providing a forum for discussion of and producing tangible outcomes related to research integrity and compliance with 42 C.F.R.
Part 9 3. 1. Scope of Conferences Conferences or workshops must be designed to provide a forum for discussion and produce tangible outcomes related to at least one of the following themes:
1) Responsible Conduct of Research (RCR) training; 2) fostering an environment that promotes research integrity; 3) prevention of research misconduct; 4) effective handling of research misconduct allegations; 5) whistleblowing and protection of whistleblowers; or, 6) other topics linked to research integrity and compliance with 42 C.F.R.
Part 9 3. Virtual conferences and workshops will be eligible for funding.
2. Conference Objectives For the purposes of this announcement, a conference is defined as a meeting, retreat, seminar, symposium, workshop or event whose primary purpose is the dissemination of technical information beyond the awardee.
Per 45 C.F.R.
§ 7 5. 432, "conference hosts/sponsors must exercise discretion and judgment in ensuring that conference costs are appropriate, necessary and managed in a manner that minimizes costs to the Federal award." Applicants may seek additional sources of funding and institutional support to fund the proposed conference.
To ensure optimal utilization of ORI's support, applicants should articulate a comprehensive evaluation strategy that incorporates validated measures and techniques and encompasses retention and application of knowledge gained through the conference.
ORI intends this initiative to provide a mechanism for those concerned with research integrity to meet to discuss theoretical, empirical, research design, educational, legal, procedural, ethical, and other issues related to preventing research misconduct and addressing issues that arise after an allegation of research misconduct is brought forward at an institution.
Applicants should design their meeting to bring together experts from diverse areas of research, education, administration, law, and government to develop new tools for education and design programs to help prevent research misconduct and promote research integrity.
The proposed events should produce measurable outcomes, as demonstrated through retention and application of knowledge gained, which may be assessed through post-evaluation data or other appropriate means.
To meet the aims outlined in this funding opportunity, ORI encourages conferences in the following areas.
The list is not exhaustive nor is it presented in order of importance.
Proposed conferences should be non-duplicative and substantially distinct from existing ORI activities.
Possible topic areas include:
• Identifying best practices for the research integrity community pertaining to the processes for conducting institutional research misconduct proceedings, including evidence sequestration, interviewing techniques and preparation, defining scope of the research record pertinent to the allegation, admissibility of evidence, and protection of whistleblowers and prevention of retaliation at an institutional level.
• Developing an ethical decision-making framework for research investigators that can be used as part of education programs focused on the responsible conduct of research.
• Convening experts from diverse disciplines who are able to apply innovative, established, emerging, or promising models to develop interventions to prevent or deter research misconduct.
Collaboration with academic societies and associations and other national and international public and private organizations is encouraged, particularly when doing so will enhance outcomes or impact (e.g., amplify dissemination or diffusion, build coalitions).
• Proposing strategies, approaches, and changes to institutional processes and practices to encourage witnesses and bystanders to potential research misconduct or detrimental research practices ([DRPs], e.g.
disruptions of power dynamics, p-value "hacking," ghost authorship), to lodge good-faith reports with an appropriate institutional official.
Exploration of institutional factors, including institutional norms and culture, that might serve to deter whistleblowing, and practical solutions to help mitigate these barriers, are of particular interest.
• Developing networks to enable institutions to share and leverage knowledge and resources for handling allegations of research misconduct and DRPs.
• Developing networks and recommendations for implementing programs designed to facilitate compliance with federal and institutional requirements for training in the responsible conduct of research, considering evidence-based assessment of current practices, overarching theories, and incentives for fostering an environment that promotes research integrity.
Conference grant applications should include plans, including timelines, for disseminating conference materials and products beyond the participants attending the event.
Although publications in peer-reviewed journals are encouraged, applicants must describe strategies for broad, multichannel dissemination of materials and key knowledge resulting from the conference.
This dissemination plan should articulate specific plans to amplify the reach, and ultimately the diffusion, of key points and materials that emerge from the conference.
Applicants are encouraged to consider professional-quality video recording of at least one core element of the conference (e.g., plenary or keynote address) that will be made available to the public via a publicly available website.