SUMMARY:
The U. S. Embassy in Kyiv announces the 2017 Alumni Small Grants Program.
Subject to availability of funds, the Embassy will award small grants as described below to alumni of U. S. Government-funded exchanges and training programs.
The program seeks to encourage alumni networking,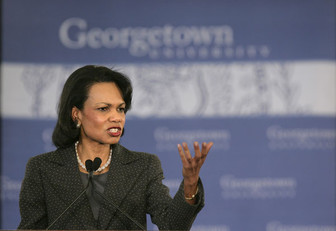 credit: From Wikimedia
professional development, and civic involvement by supporting alumni-initiated projects that support civil society involvement in Ukraine's reform efforts, encourage tolerance and integration of marginalized or displaced populations, and celebrate the strong links between the people of the United States and the people of Ukraine.
Specific thematic priorities and program requirements are described in detail below.
Applications will be accepted until January 31, 201 7. GOALS:
Ukraine is continuing its ambitious effort to reform its institutions to bring transparency to governance, reduce corruption, enhance democracy, and grow its economy while pursuing greater integration with Western institutions.
Alumni of U. S. government-sponsored professional and academic exchanges have made significant contributions to this effort by sharing skills and best practices acquired during their U. S. exchange experience with colleagues and communities across Ukraine.
With funding support from the Alumni Small Grants Program, the U. S. government seeks to support alumni initiatives.
Applications may be found at https://ukraine.usembassy.gov/programs-grants/current-programs-and-grants.html Applications should be submitted in either Ukrainian OR English to KyivAlumniGrants@state.gov (please do not use Google translate or other programs to fill out your application).