Through a cooperative effort, the Bureau of Land Management (BLM) Roswell Field Office and the Recipient will work together to maintain, improve, explore and study Fort Stanton Cave resources within BLM New Mexico public lands, as well as seek and use the skills, knowledge, and expertise in Recipient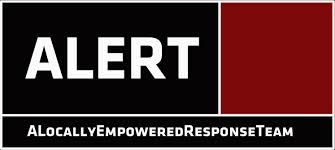 credit: ALERT Project Official Site
organization to plan, develop, and implement cave management and conservation efforts with BLM New Mexico.
BLM benefited greatly from an existing Assistance Agreement that helps BLM manage this world-class cave system.
---
---
---
---
Obtain Full Opportunity Text:
http://grants.nih.gov/grants/guide/pa-files/PAR-17-301.html
Additional Information of Eligibility:
Other Eligible Applicants include the following: Alaska Native and Native Hawaiian Serving Institutions; Asian American Native American Pacific Islander Serving Institutions (AANAPISISs); Eligible Agencies of the Federal Government; Faith-based or Community-based Organizations; Hispanic-serving Institutions; Historically Black Colleges and Universities (HBCUs); Indian/Native American Tribal Governments (Other than Federally Recognized); Non-domestic (non-U.S.) Entities (Foreign Organizations); Regional Organizations; Tribally Controlled Colleges and Universities (TCCUs) ; U. S. Territory or Possession; Non-domestic (non-U.S.) Entities (Foreign Institutions) are not eligible to apply.
Non-domestic (non-U.S.) components of U. S. Organizations are not eligible to apply.
Foreign components, as defined in the NIH Grants Policy Statement, are not allowed.
Full Opportunity Web Address:
http://grants.nih.gov/grants/guide/pa-files/PAR-17-301.html
Contact:
NIH OER WebmasterFBOWebmaster@OD.NIH.GOV
Agency Email Description:
If you have any problems linking to this funding announcement, please contact the NIH OER Webmaster
Agency Email:
FBOWebmaster@OD.NIH.GOV
Date Posted:
2017-06-26
Application Due Date:
2017-08-25
Archive Date:
2029-10-31