Background:
The need for a centralized location in Eastern Utah where members of the public both local and out-of-town tourists can get travel and tourism information has been recognized for several years.
Currently individuals seeking travel and tourism information (including recreational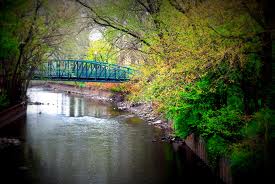 credit: Flickr
opportunities available on BLM lands), are required to locate each respective land management agency/local government office.
Often times these federal and state buildings are not easily located and/or are often times not open during critical times tourists are arriving to Vernal looking for information (usually in the evening and holidays).
The idea of an information center was proposed by the Uintah County Travel and Tourism office.
Several meetings were held in 2016/2017 in order to develop a solution to the need for a centralized information center.
Individuals who attended these meetings included representatives from:
Chamber of Commerce, Vernal City Mayor, Forest Service, Vernal City, Utah State Parks, Uintah County Commissioner, Dinosaur National Monument, BLM, Intermountain National Historic Association (INHA), and several area outfitters.
This committee discussed a wide variety of potential locations as well as other detailed logistical components to developing an effective, modern, and successful visitor center.
The need for a Memorandum of Understanding (MOU) to establish a formal agreement between the parties was presented by the BLM and encouraged by all cooperating agencies.
Along with the development of the MOU the location selected by the committee (Field House Museum), was selected mainly due to the condition of the relatively new and modern building as well as the location which is easy to locate.
Yearly visitation to the museum was already high and an effort by the museum management to adjust and extend their operating hours to include all holidays and evenings in order to accommodate visitors fit the objectives of the Vernal Information Center.
Objective:
The purpose of this cooperative agreement will be to assist with funding the multi-agency Vernal Information Center at the Utah Field House of Natural History State Park Museum.
This cooperative effort will pool resources from federal and state agencies, Uintah County Travel and Tourism and the Intermountain Natural History Association to provide a central location for materials, activities and facilities in regards to recreation and educational activities on public lands in northeast Utah.