The Bureau of Land Management (BLM) Rangeland Management Program administers grazing for more than 155 million acres of public land.
This includes, but is not limited to, such things as inventorying, controlling and managing noxious weeds and invasive species; improving rangelands through grazing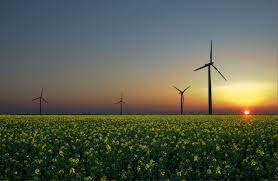 credit: Wikipedia
management, vegetation restoration treatments, and grazing management structures; and soil resource management.
Coordination with land managers and other stakeholders is conducted to complete priority soil surveys, ecological site descriptions, and on-the-ground projects to improve soil stability and reduce erosion.
Appropriate management of rangeland and soil resources also support actions and authorizations that include, but is not limited to, such things as energy development, endangered and special status species recovery, grazing of domestic livestock, recreation, forest management, hazardous fuels reduction, and post fire rehabilitation.