This study will collate physical oceanographic data since 2000 in Cook Inlet and Shelikof Strait.
Researchers will synthesize the data into a regional framework and identify information needs for sampling and improved data tools to support future oceanographic modeling efforts.
Researchers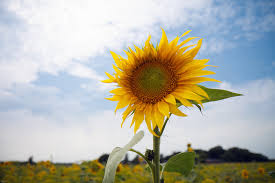 credit: Flickr
will also compare areas to determine where low resolution, limited, or dated sampling exists to inform the collection of physical oceanographic measurements to observe trends in a changing climate.
The study will also examine ocean models that have been applied to Cook Inlet, as well as other areas, to identify which algorithms and data may be most appropriate for use in future Cook Inlet simulations.
---
Relevant Nonprofit Program Categories
---
---
---
---
Obtain Full Opportunity Text:
https://www.fedconnect.net
Additional Information of Eligibility:
The specific project identified in Section 2 is intended for eligible applicants.
Cooperative research (establishment of teams) is encouraged and the applicant may include subcontracts to non-profit organizations, private institutions of higher education, private companies or public and state controlled institutions of higher education within their proposal.
This research project is required to have a staff member of the applying organization as the Principal Investigator (PI).
Cooperative research between interested organizations - i.e., state agencies, public universities, and non-profits in affected states - is always encouraged.
Federal entities as partners are allowed, however the tasks performed by the Federal partner and the associated budget must be presented separately by the Federal partner.
Other non-federal organizations may be partners and their tasks and budgets should be included in the non-profit's proposal.
All questions regarding this project, including eligibility, should be directed only to the "Program Announcement and Cooperative Agreement Questions" point-of-contact listed in Section G.
Full Opportunity Web Address:
https://www.fedconnect.net
Contact:
Agency Email Description:
dominique.bruce-morton@bsee.gov
Agency Email:
Date Posted:
2022-05-05
Application Due Date:
Archive Date:
2011-11-04