A Design for Maritime Superiority (2018) describes an operational architecture for distributed maritime operations (DMO) that "...
will provide accurate, timely, and analyzed information to units, warfighting groups, and fleets." A critical component of this architecture is the tactical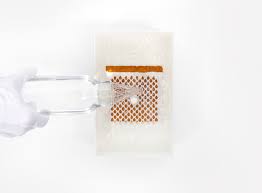 credit: Design Boom
grid to connect distributed units into groups and distributed groups into fleets.
Communications and networking technologies that can provide seamless, robust, connectivity are key enablers for the tactical grid.
These technologies will be deployed on a variety of platforms, both manned and unmanned, operating under challenging battlefield conditions (lack of infrastructure, mobility, spectrum limitations, interference, multipath, atmospherics, size/weight/power constraint, etc.) in different environments (land, maritime [includes both surface and undersea], and space).
Successful Command and Control (C2) and decision making, at all levels of command, for DMO is critically dependent on these communications and networking technologies.
The goal of the Communications and Networking Program within the Office of Naval Research (ONR 311) is to support the Navy's Information Warfare vision by developing measurable advances in technology that can directly enable and enhance end-to-end connectivity and quality-of-service for mission-critical information exchange among widely dispersed naval, joint, and coalition forces.
The vision is to provide high throughput robust communications and networking to ensure all warfighters – from the operational command to the tactical edge – have access to information, knowledge, and decision-making necessary to perform their assigned tasks