Based on funding availability, this year-long youth-centric project seeks to establish a chain of well-managed Esports Clubs across the American Spaces in India to engage with Emerging Voices (EVs), primarily in the age group of 13-24 years, on key U. S. government priorities such as STEM education,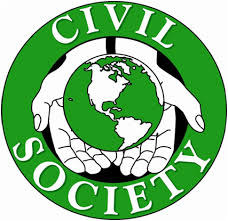 credit: Razoo
gender equality, and English language learning, and to promote studying gaming related college majors in the United States, and help develop an esports culture in India.
The proposed chain of American Spaces Esports Clubs India will provide a common platform for gaming, creative learning in the areas of STEM, and building leadership skills.
These clubs will offer Indian youth an opportunity to game for good and shoulder club responsibilities as content developers, creative directors, tournament organizers, shout casters, marketing directors, stream producers, game designers and many more, offering opportunities to practice their crafts, expand their creative skills and improve their communication and leadership abilities.
This immersive hands-on engagement would act as the precursor to help Indian youth identify their future aspirations and interests that would connect them with gamers in the United States and expose them to the esports culture of the U. S. (Please refer to the full announcement available under 'related documents' tab)