An organization may submit only one proposal under this program solicitation.
This Cooperative Agreement may begin on or after July 1, 2017, and may extend for up to 12 months.
Program Description The National Endowment for the Arts' Musical Theater Songwriting Challenge for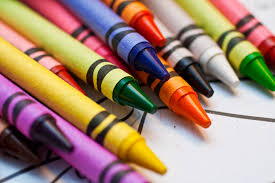 credit: Flickr
High School Students (the "Songwriting Challenge") began in 2016 as an opportunity for students in three cities to showcase their songwriting talents and compete for the opportunity to participate in a mentorship and final competition in New York City.
Working alone or in collaboration with one other student, contestants are challenged to create the lyrics and music for an original song that could appear in a musical theater show.
Now, the 2017-2018 Songwriting Challenge is being expanded to reach any eligible high school student across the United States.
Students will compete for the opportunity to be one of six regional1 finalists traveling to New York City for the Finalist Weekend in Spring 2018 to:
• Learn more about songwriting and sharpen their songwriting skills; • Engage with professional musicians, singers, songwriters, and producers through an intensive songwriting mentorship; • Experience their original song performed by professional musicians and singers; and • Compete for the title of National Champion.